Reducing Pedestrian Fatalities through Driver Education
Vision Zero is a national campaign that seeks to reduce pedestrian deaths due to vehicle accidents to zero by 2030. The campaign is implemented at the local level by independent agencies in major metropolitan areas; in Philadelphia, Vision Zero operates within the Department of Streets. They selected Message Agency to develop an education campaign featuring "Safety Six" behaviors for drivers and cyclists to help raise awareness about actions drivers can take to reduce vehicle-related deaths.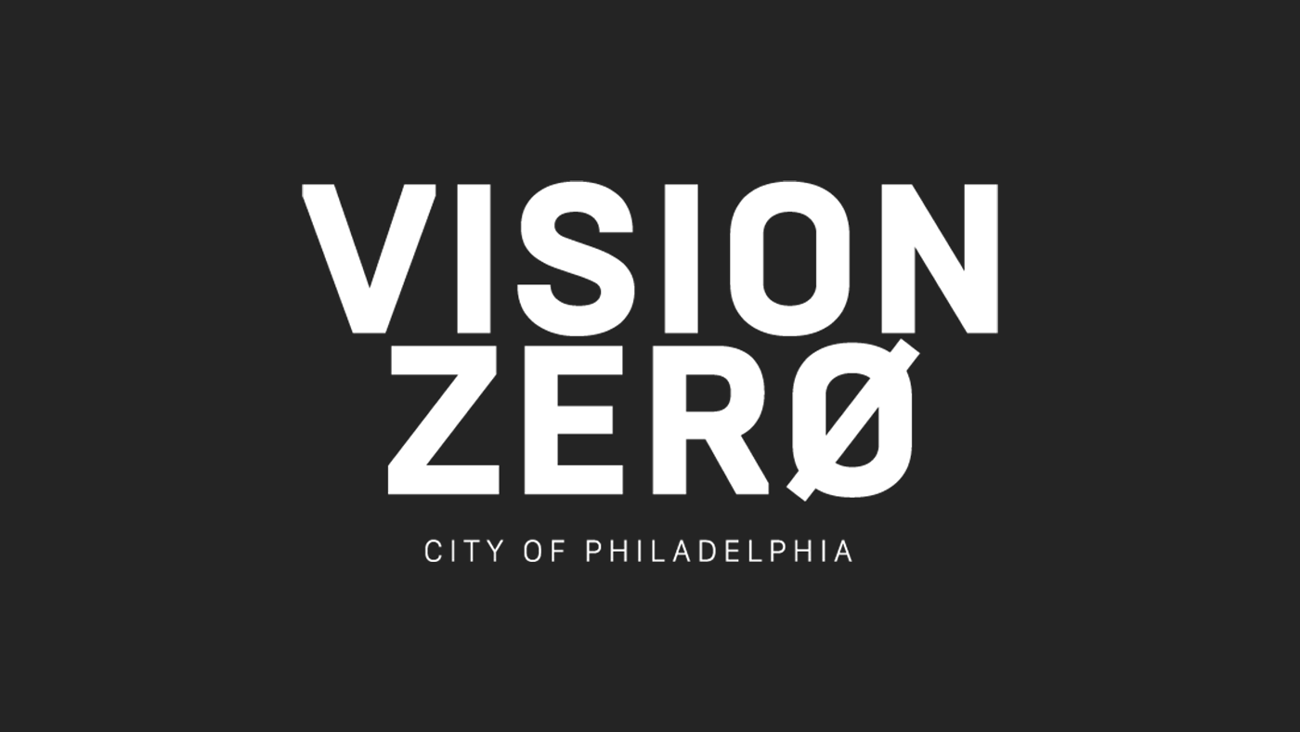 Message Agency was tasked with creating a central campaign slogan and messaging, along with signage intended to educate drivers about safe behaviors to prevent collisions with pedestrians and cyclists.   We also provided art direction for original photography and visual design for signage, ads, booklets, and a series of palm cards for law enforcement officers to distribute as warnings to drivers caught violating Safety Six behaviors.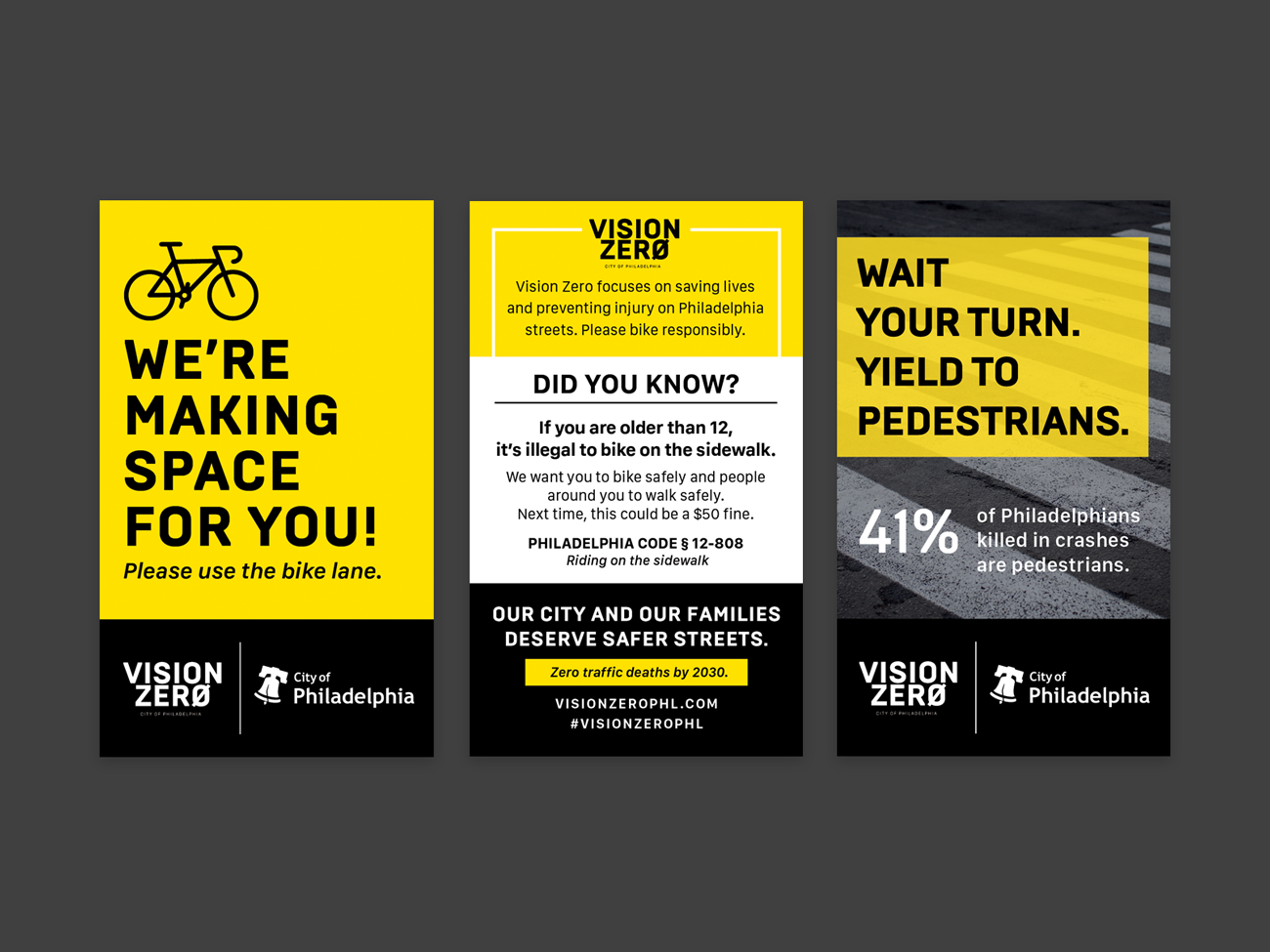 Campaign Slogan
The slogan we developed, "We meet in the street," was intended to raise awareness among drivers that the streets are shared—and often contested—spaces.  It was also intended to communicate the need for a shared understanding among drivers, cyclists, and pedestrians of the risks and responsibilities we all have to protect the most vulnerable users of our streets and thoroughfares.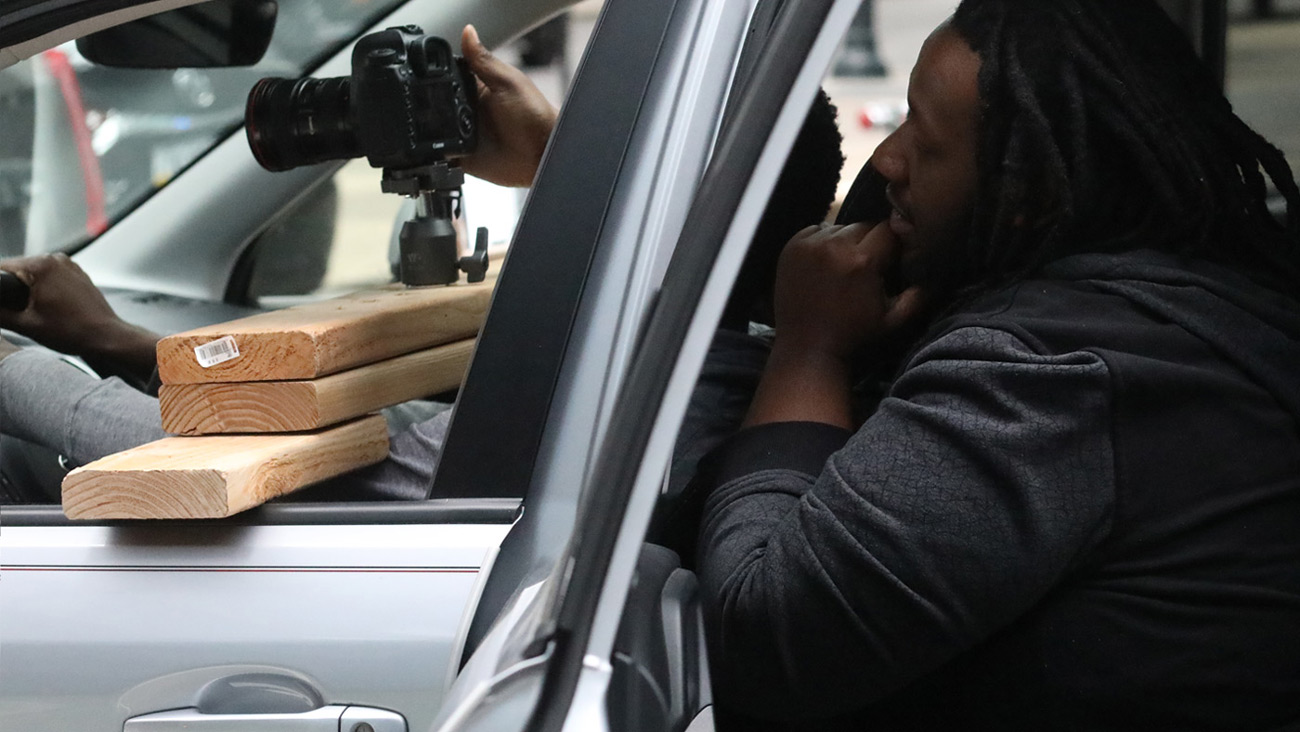 While statistics help to indicate the severity and scale of the problem, we believed the key to establishing that shared understanding was to counter the dehumanization that can occur between drivers, cyclists, and pedestrians.  The tendency for drivers, in particular, to assert their "right of way" without considering the potentially devastating impact of aggressive behaviors on others seems rooted in the psychological distance that cars create for operators from the world around them.  
Approach to Visual Imagery
Our campaign sought to humanize the experience of cyclists and pedestrians and give drivers pause to consider the impact of their actions and exhibit greater care and patience on the road. Our approach was to use micro-storytelling—vignettes that put real cyclist and pedestrian faces in the context of the dangers on the road.  Using a diverse range of faces and experiences, our approach sought to interrupt drivers' assumptions about the people who share space with them on the street: those of children, the elderly, people who use wheelchairs.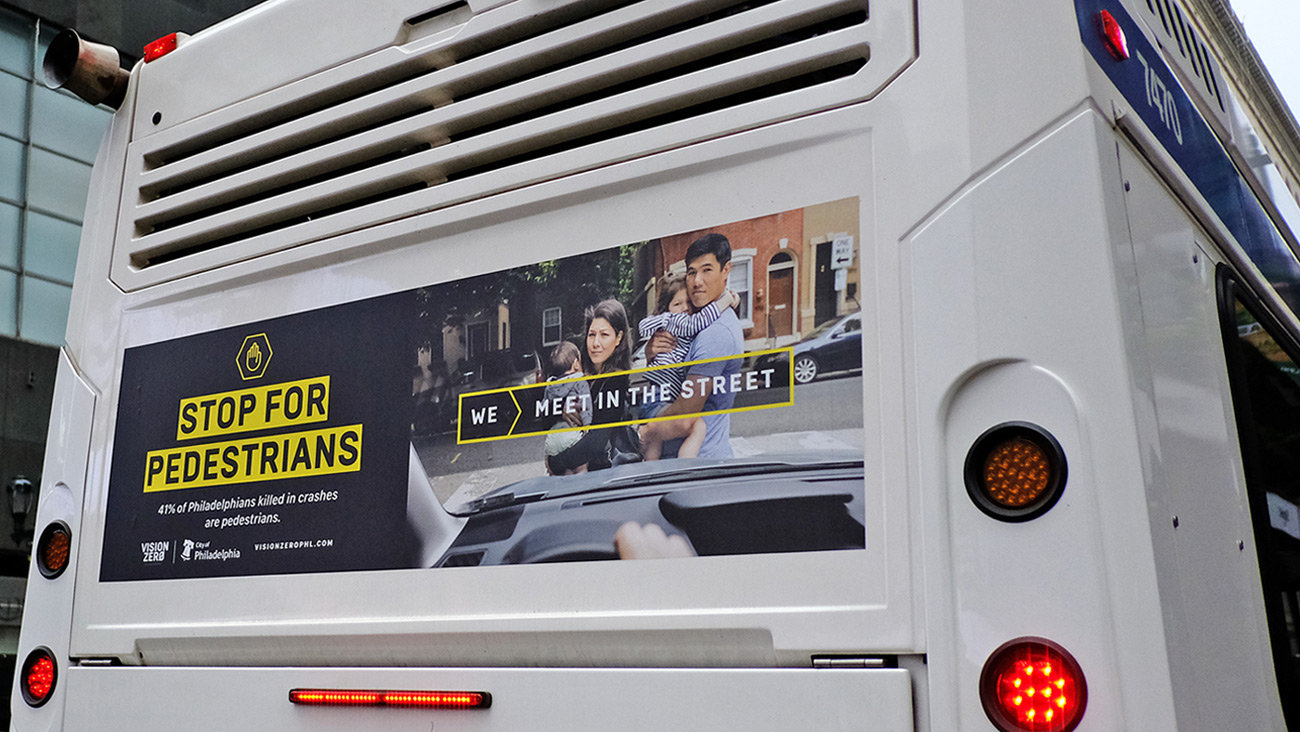 We used this strategy to drive our approach to art direction for original photography that was used extensively in the campaign.  The camera reflects the perspective of the driver behind the wheel, and the subject is a pedestrian or cyclist in the driver's sights, whose eyes directly meet the driver's.  It was intended to place the observer in the driver's seat and represent the moment of decision-making prior to a potential accident or interaction occurring. When this treatment was used in bus tail ads, in particular, it had the effect of putting the photo's subject in a real driver's sights, helping to reinforce the safety message.