Rockefeller Brothers Fund
Philanthropy for a Better World
The Rockefeller Brothers Fund (RBF) is a global foundation based in New York that seeks to advance social change to help create a more sustainable and peaceful world. Originally a support client, RBF asked Message Agency to redesign and rebuild their Drupal 6 website as part of their 75th anniversary to help celebrate their commitment to philanthropy.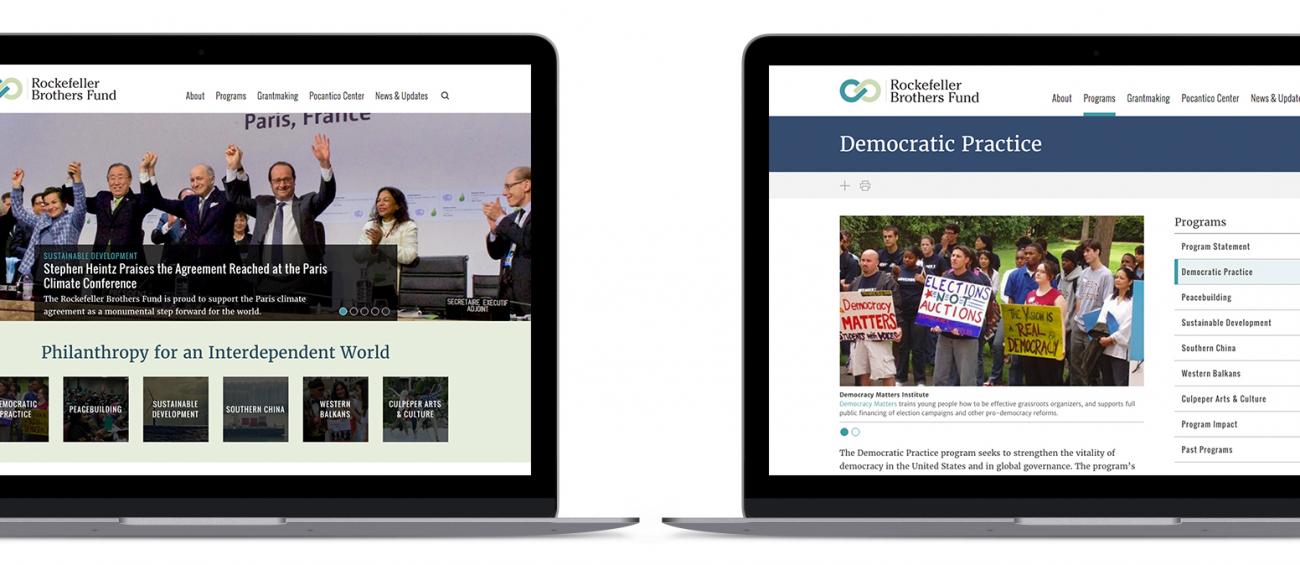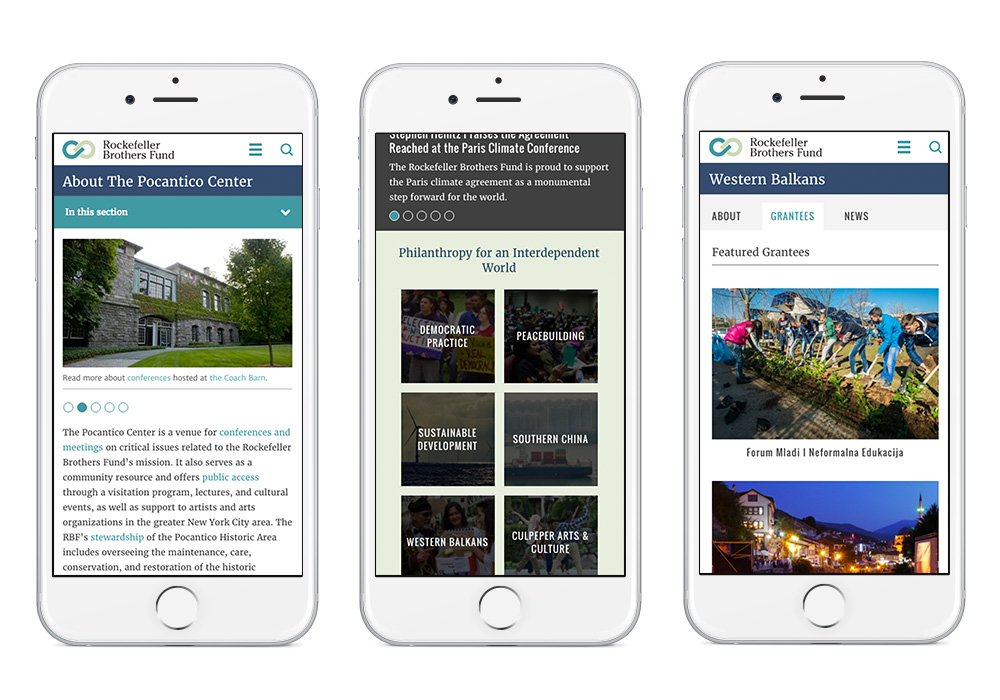 Re-envisioned Information Architecture
The previous RBF site had a strictly hierarchical structure, with content buried deep within the sitemap's nested levels.  Pages, however, were relatively unstructured, with much of the formatting applied directly in the body field, and the site itself was organized using menus rather than fields or tags to help relate content in logical ways.  Message Agency sought to restructure how programs, grantee profiles, grants, and other objects were related on the site, streamling how content is managed and giving users a more organic way of navigating.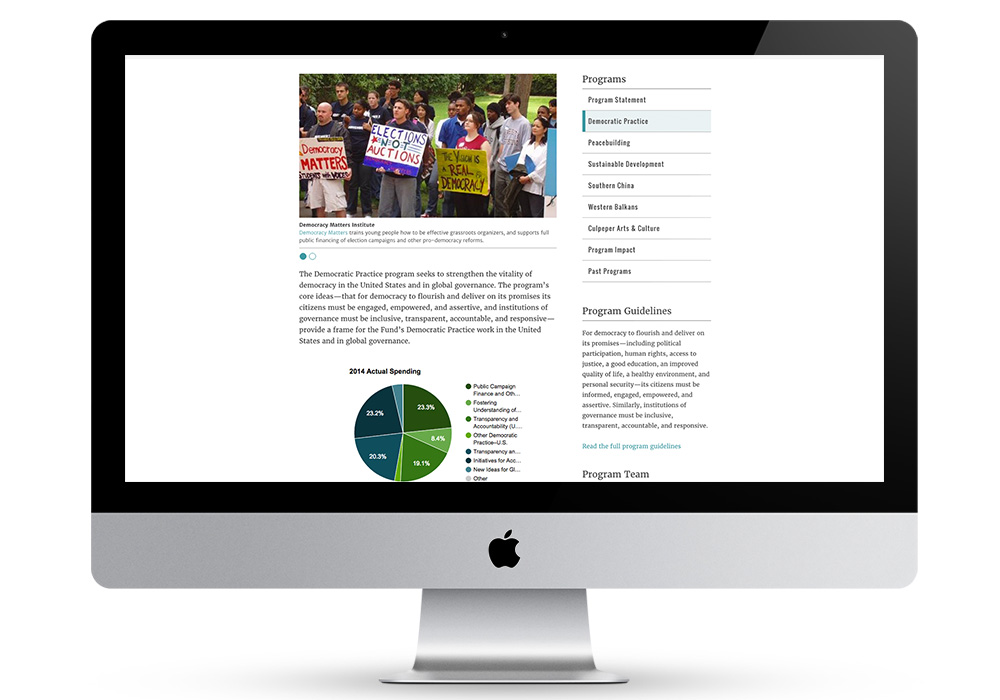 Grants and Grantee Search
RBF was challenged by a laborious workflow for importing new grants and grantees to the site.  This content was available for site visitors to search, but the search was confusing, as it delivered grants only—not a profile of a grantee with all related grants that had been awarded to that organization.  We revisited the structure of grants and grantees, streamlining the relationship and making the grants import function more automated.  In turn, we transformed the grants search function using a faceted search that returns grantee profiles with all related grants.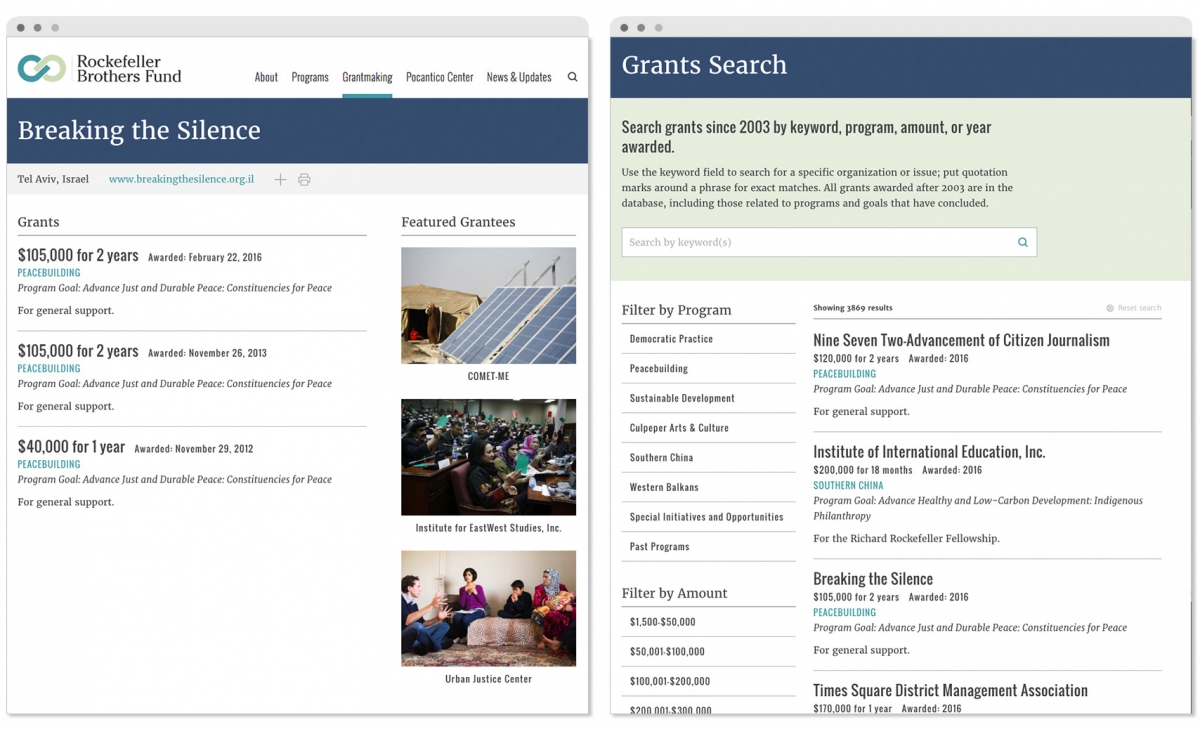 Online Annual Review
RBF sought to deliver its annual review directly online, so Message Agency designed a flexible landing page that allowed administrators to assemble text, graphs, and images into a streamlined display.  We created an integration with Google Charts and the C3 Javascript libraries to deliver fully responsive, interactive graphs, which can be used across the site.