Implementing and optimizing design for consistency, flexibility and longevity 
Rise for Animals is a national animal rights organization that brings together animal lovers, activists, educators, students, policy makers. Their mission: End animal experimentation in our lifetime. Rise for Animals came to Message Agency in need of website development, and a partner who could collaborate with another design firm to implement and optimize a new visual identity.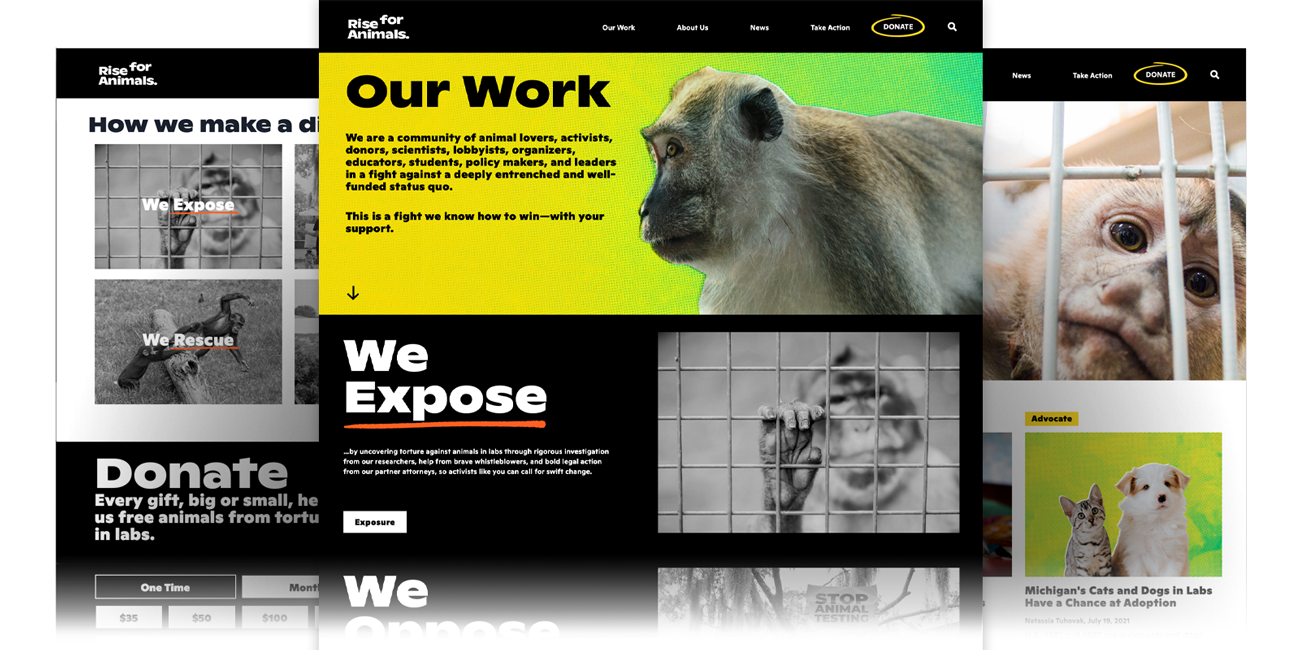 Rise for Animals was evolving its identity from NEAVS (a name that focused on anti-vivisection action) and its focus toward a more broad emphasis on animal rights and welfare. They needed a rapid turnaround on a design collaboration with Pentagram and sought out a firm that could not only interpret Pentagram's designs with accuracy, but also help transform them into a consistent component-based approach that would provide flexibility over time. They also needed a partner that could make recommendations for ensuring the visual design was accessible and translated well in WordPress, their CMS of choice.
Message Agency analyzed the provided designs and provided structured suggestions for optimizing them. We arrived at an architecture that made site elements consistent and also variable—allowing staff to create entire layouts by mixing and ordering elements as needed. We also streamlined some of the elements in ways that were in keeping with the designer's intent but improved the user experience. The result was a site that will serve Rise for Animals for years to come as it shifts its identity and focus towards advocacy.