Philadelphia Bar Foundation
Building a Brand Around Equal Access to Justice
The Philadelphia Bar Foundation first approached Message Agency with a request to redesign their website. After exploring their current brand and how it would be articulated through a new site, it became clear that we need to update the organization's logo and visual identity to truly make their site redesign successful.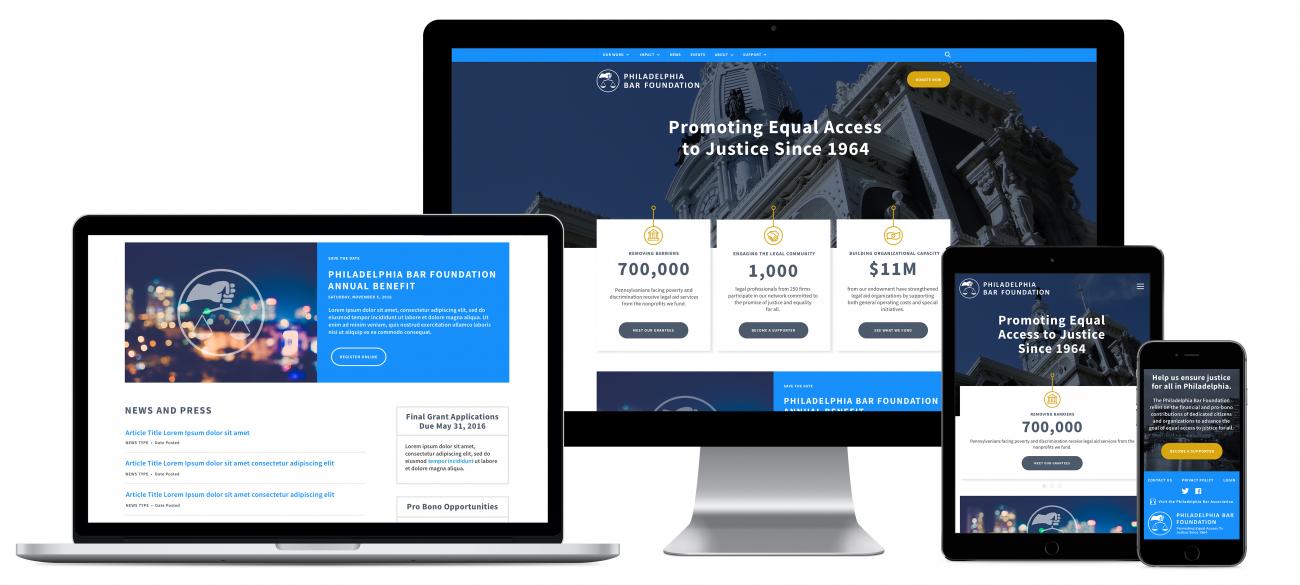 Brand Refresh
Rather than engage in a complete rethinking of their logo, we agreed to evolve their visual brand by taking key elements of their existing mark and changing the illustrative style.  We also delivered a new color palette and guidelines for typography that aligned their look and feel with contemporary standards. Finally, as part of our website redesign project, we helped them to articulate their key impact areas with powerful messaging and statistics to help current and prospective supporters understand the value they contribute to the Philadelphia legal aid community.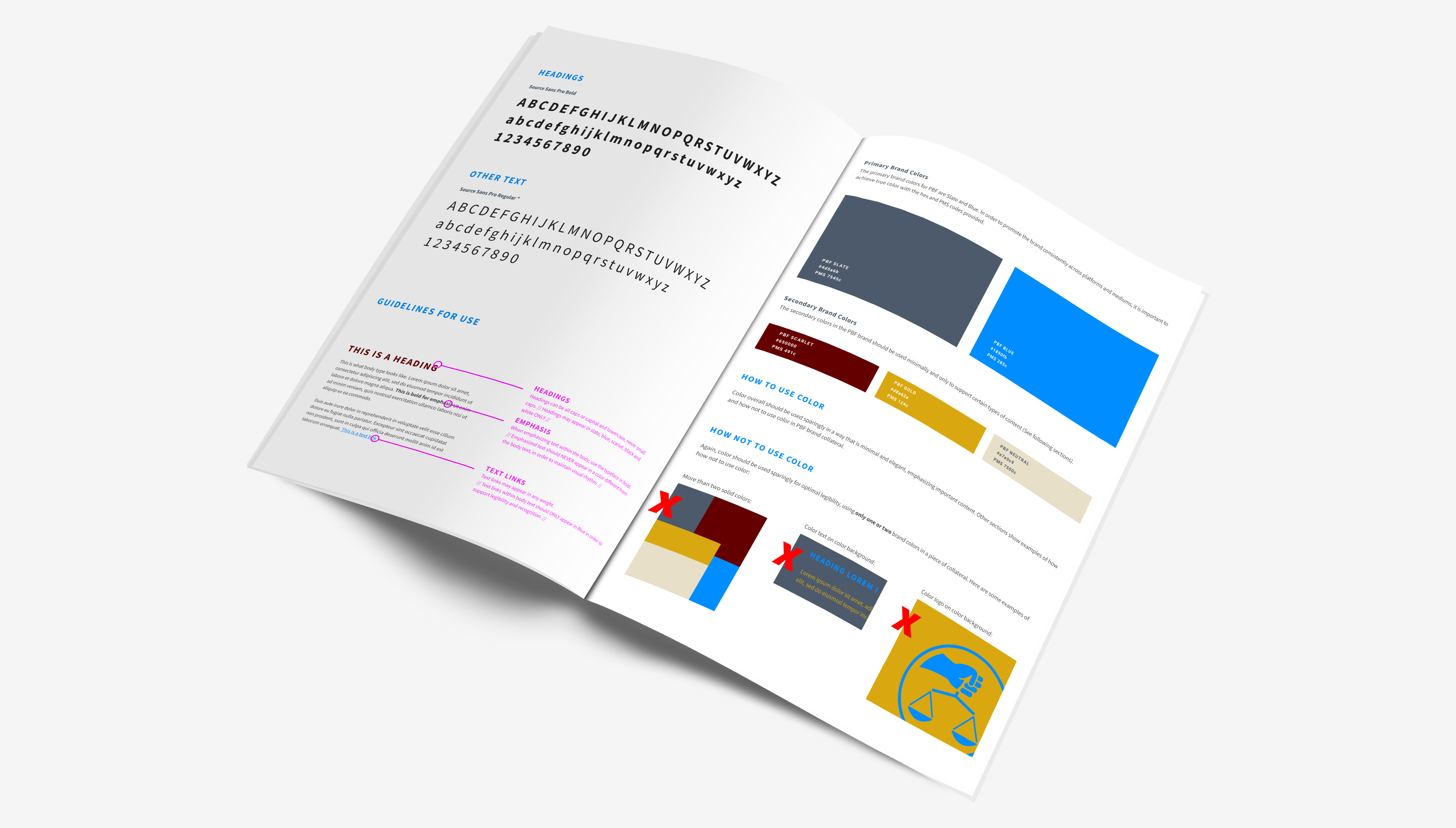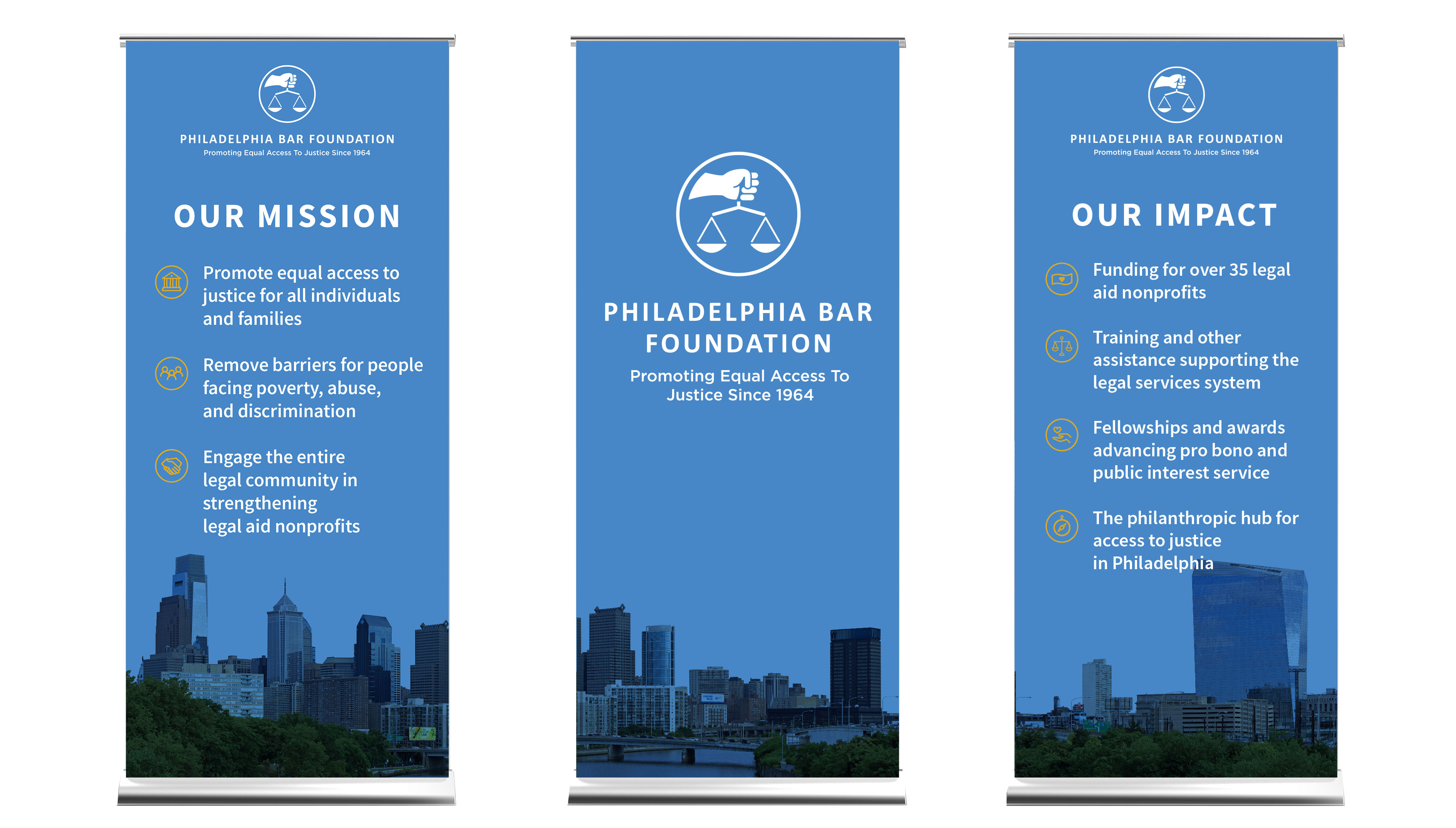 A New, Integrated Website
The website we designed for them also included a robust integration with Salesforce. We developed native donation and event registration features in Drupal, using the platform's Commerce solution.  All donations and event registration data are synchronized with Salesforce, allowing the Foundation to track fundraising and campaign activity seamlessly in this powerful CRM.