A digital refresh to bridge difficult times and a vibrant future
Old City District (OCD) is a business improvement district in one of Philadelphia's most dynamic, historic neighborhoods. The area is a tourist destination as well as a neighborhood that attracts locals to dine, shop, and live.
OCD stewards growth, development, and investment in Old City, as well as supports the current residents and businesses in the neighborhood. While they play an important role in keeping their neighborhood vibrant and thriving, residents, property owners and businesses did not have a clear understanding of what Old City District does (and doesn't do) or what value their work brings to the area. They came to Message Agency in need of a partner who could help them tell their story for different audiences at a critical time—the COVID-19 pandemic, which resulted in substantial setbacks in business growth and development.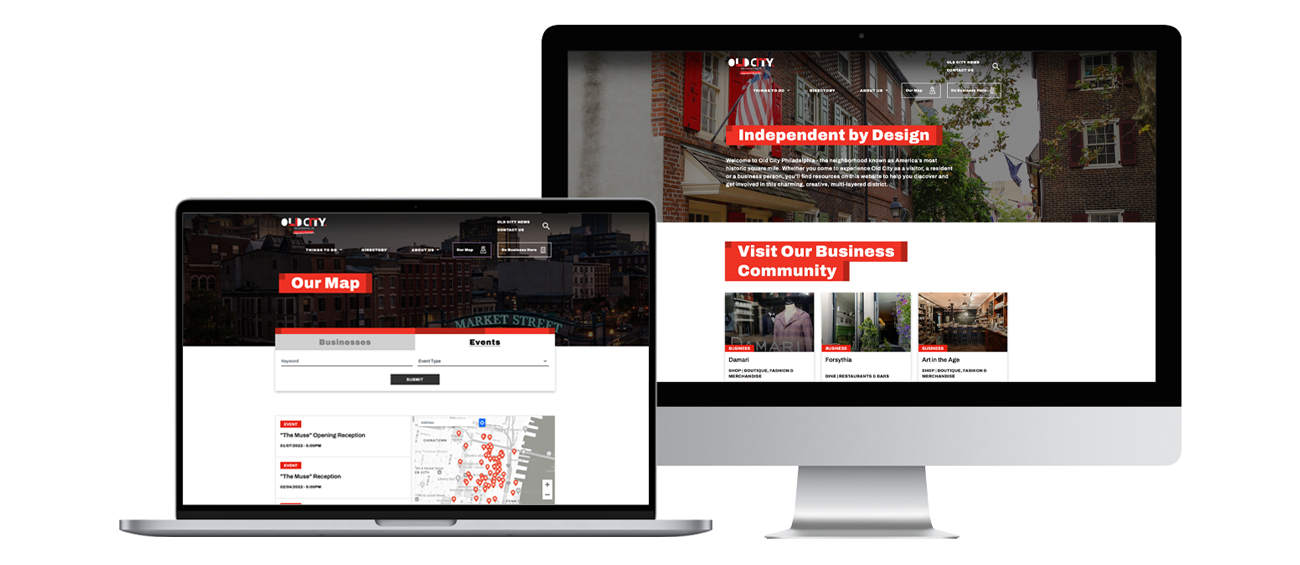 The Challenge
An enhanced digital experience for Old City District was a crucial piece of the puzzle to ensure businesses could survive the pandemic. Business owners who have invested in the neighborhood needed opportunities to connect with their customers and access marketing and communications services as the marketplace shifted from in-person to virtual engagement.  Not only was this an opportunity for the district to tell its story, but also an opportunity to shift the narrative about the Old City neighborhood. While it is the most historic square mile in Philadelphia, there's also a thriving arts scene, theaters, and exciting restaurants that make the neighborhood vibrant and well-positioned for new investment. 
Our Approach
Create a digital meeting place for businesses, residents, visitors, and investors
 Businesses and other stakeholders needed to easily submit events, update their profiles, and add properties. Also, visitors and residents needed to be able to easily find the different experiences they were looking for, such as planning a day of art gallery hopping, finding a specific cuisine, or selecting a family friendly event. 

We created an interactive map that combines a business director and an event calendar. Users can browse through a full list of businesses or search keywords or categories: Dine, Shop, Stay, Explore, and Services. For events, users can also search by keyword or by event group: First Fridays, Holidays, Old City Eats, Old City Fest, and Family Friendly. 

Businesses and stakeholders can easily add a business or an event via a simple form that doesn't require users to send an email or log into the site in order to share information. This approach removes an extra step that could be a barrier for some users who want to submit information. It was important to make this process as easy as possible because the site needs the neighborhood to participate and submit content. 

Resources for businesses and investors at the ready
Because Old City District seeks to attract investment to the neighborhood, as well as support current businesses, there needed to be a clear path for both groups to find helpful resources. To organize this important content, we created a section of the website titled "Do Business Here," where users can find an interactive directory of available properties in Old City, business resources, research and reports, and market insights that communicate why investing in Old City is a smart decision. 

Tell a visual story of Old City District  
Compelling imagery and visuals can transport a user into a brand's story, and content paired with high-quality photography or other interesting visual elements typically gets more than 90% more engagement than content without them. We envisioned an immersive, visual experience that better utilizes imagery to tell the story of the Old City neighborhood in a way that's advantageous for Old City District's goal of shifting the narrative about what the area has to offer.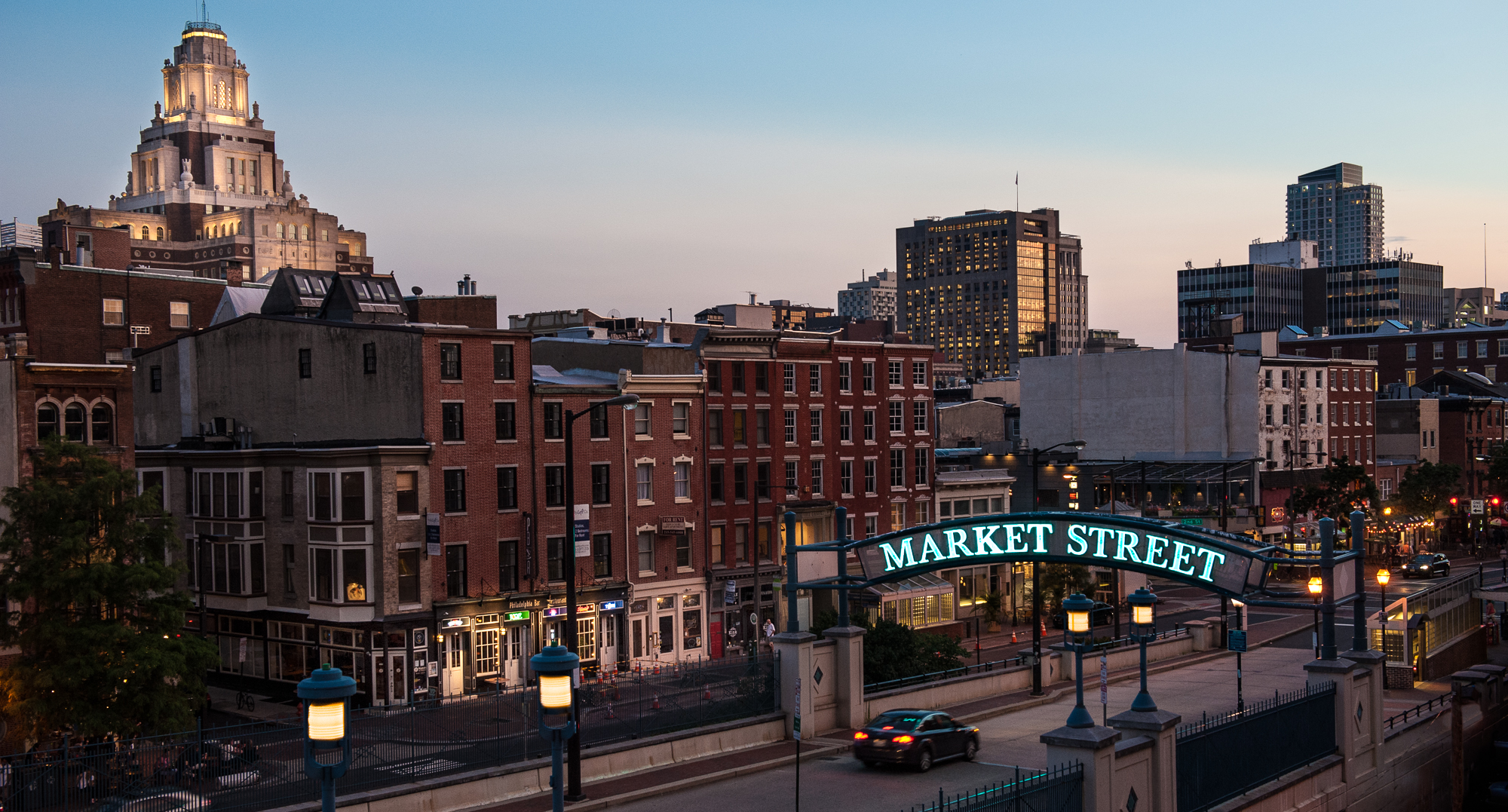 Let's build something great together.