Office of Innovation and Technology, City of Philadelphia
Developing a Branded Campaign around Increased Access for Business
The Office of Innovation and Technology (OIT) was established in 2011 to direct the City of Philadelphia's major technology initiatives, manage the city's technical infrastructure, and support innovation. A major goal of OIT is modernizing city services for the digital age, improving their accessibility and responsiveness to the needs of businesses, residents, and visitors. Message Agency was approached by OIT to help them rethink how they engaged small businesses and approached the contract procurement process. We partnered with them to develop the Open for Business campaign—comprised of a brand system, print collateral, and event—to drive awareness of the resources and business opportunities available to small business as potential vendors for city contracts.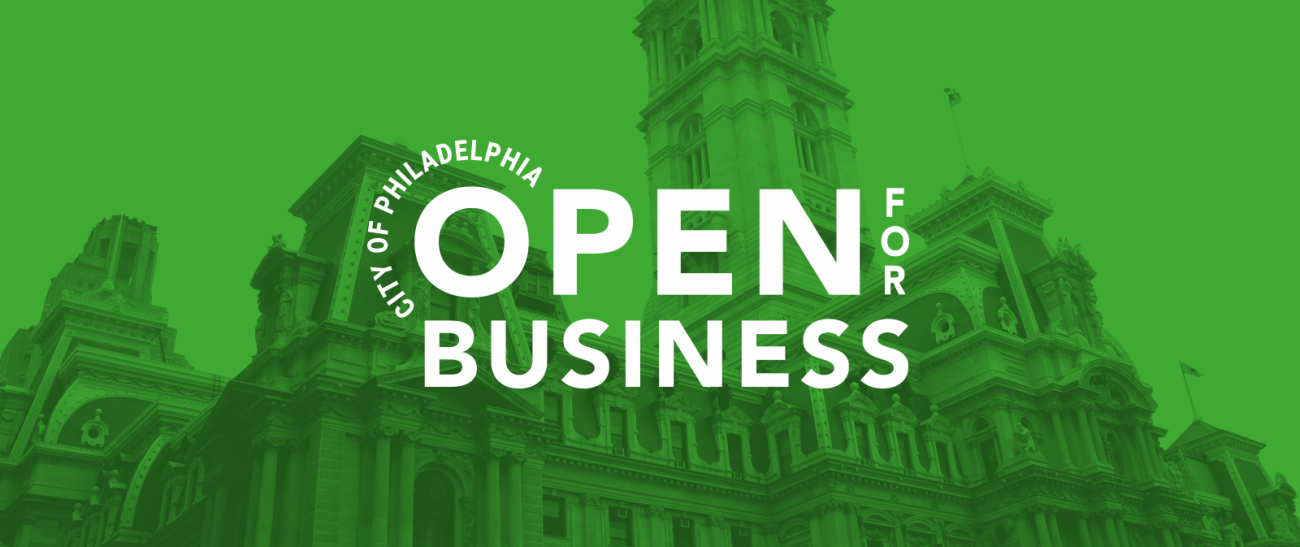 The Challenge
OIT wanted to make the procurement of city contracts more accessible to small businesses and new vendors unfamiliar with the process.
In particular, the project focused on four main questions:
How might we streamline management of the overall RFP process?
How might we more effectively collect responses to small budget RFP's from across the city?
How might we improve outreach to small businesses and new vendors?
How might we better prepare small businesses to do business with the city?
Our Approach
OIT already had a web platform —www.bigideasphl.com—that featured small city contracts. But there was still a general lack of awareness of the opportunities available among potential vendors.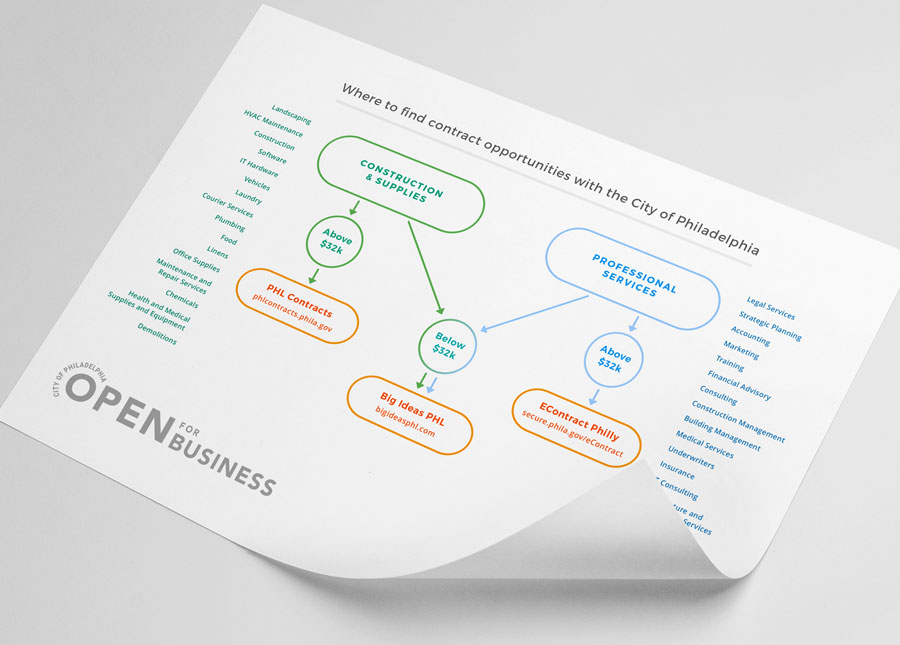 Rather than building another digital asset, it became apparent that it was more important to change the communications and outreach strategy around procurement in order to widen the vendor pool. We decided to develop a campaign that promoted the notion of doing business with the city and highlighted the existing resources and opportunities available to small businesses.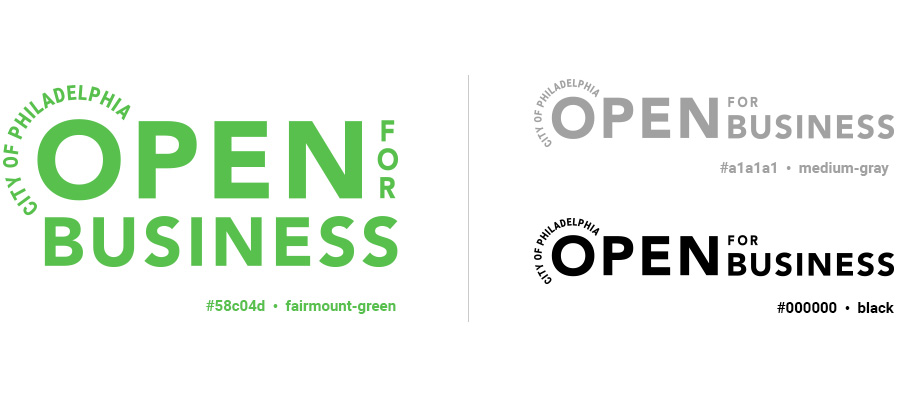 The "Open for Business PHL" campaign features its own distinct brand identity—complete with an original logo and design system—that is still consistent with the City's overarching brand. The campaign consisted of print and digital collateral such as invitations, "save the dates," information graphics that help businesses navigate a complex procurement environment, an agenda template, and signage for an event promoting the initiative.