Evolving a Brand for Expanding Services
The Mazzoni Center has over 35 years of experience responding to the health and wellness needs of the LGBTQ community, and it has been a client of Message Agency's for over a decade. The Center has evolved to provide an impressive range of services that outstripped their original site's ability to communicate what they now provide. We focused on refreshing Mazzoni's visual identity, brand, and messaging to better reflect the Center's personality, unique history, and its role as community-focused institution. We built the responsive Drupal site with a Salesforce integration to ensure seamless data management across the website and CRM. Most importantly, we improved their ability to communicate with the community they serve everyday.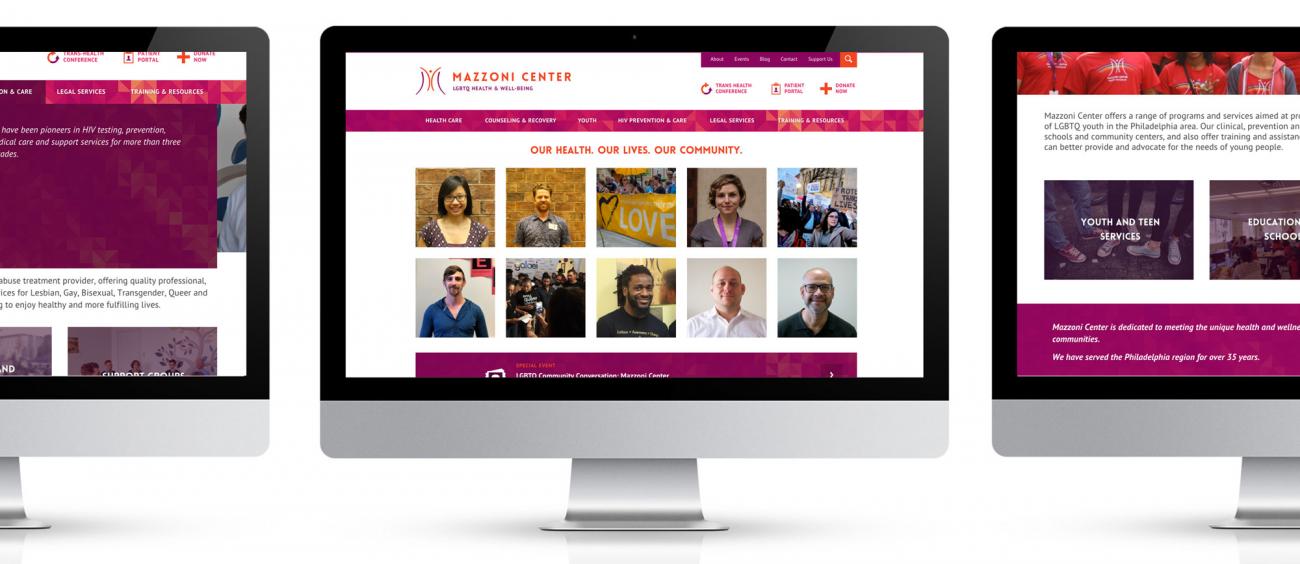 "[Message Agency's] commitment, and dedication to understanding our organization and making sure the website captures both the practical aspects of our organization and our philosophy of care was impressive, and is deeply appreciated."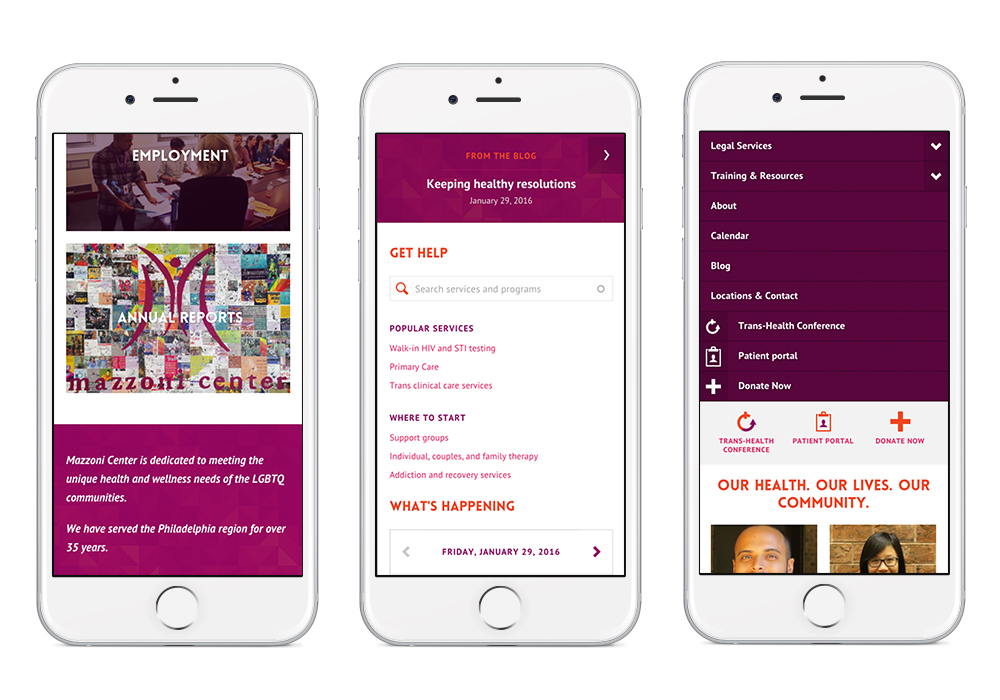 Brand Refresh
We designed a new visual strategy and language that built on Mazzoni's existing brand and updated the logo so it remained recognizable but lent itself to a more contemporary website design.  Our new visuals informed the look-and-feel design for the entire website.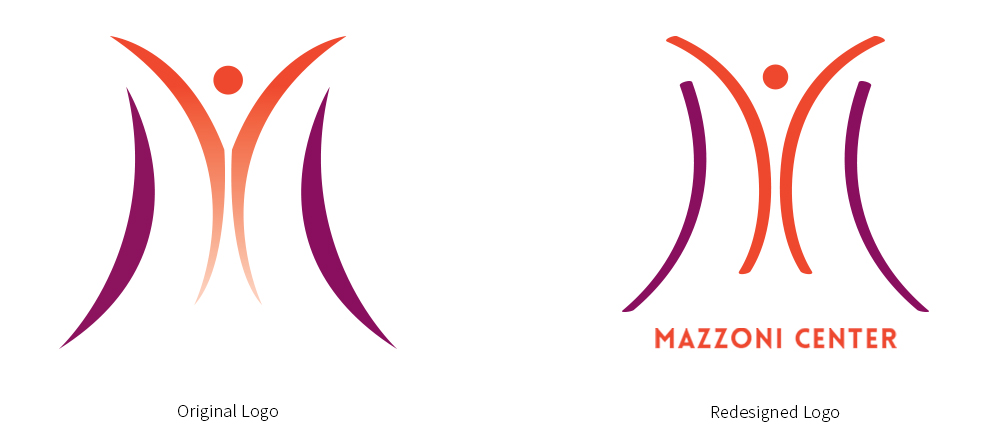 Messaging
The Center's ability to provide quality health and wellness services is founded on its authentic connection to the clientele it serves. Across its leadership and staff, the Center is truly reflective of the communities it helps on a daily basis. We recommended that Mazzoni's messaging reflect that greater sense of shared purpose and empowerment through a new tagline ("Our Health.  Our Lives.  Our Community.") and through tailored, advocacy-based messages to introduce content for any program or audience segment.  We also designed an interactive mosaic rather than a home page hero image or slideshow to reflect the many voices and dimensions of Mazzoni's staff, volunteers, and supporters and to lead users to featured content.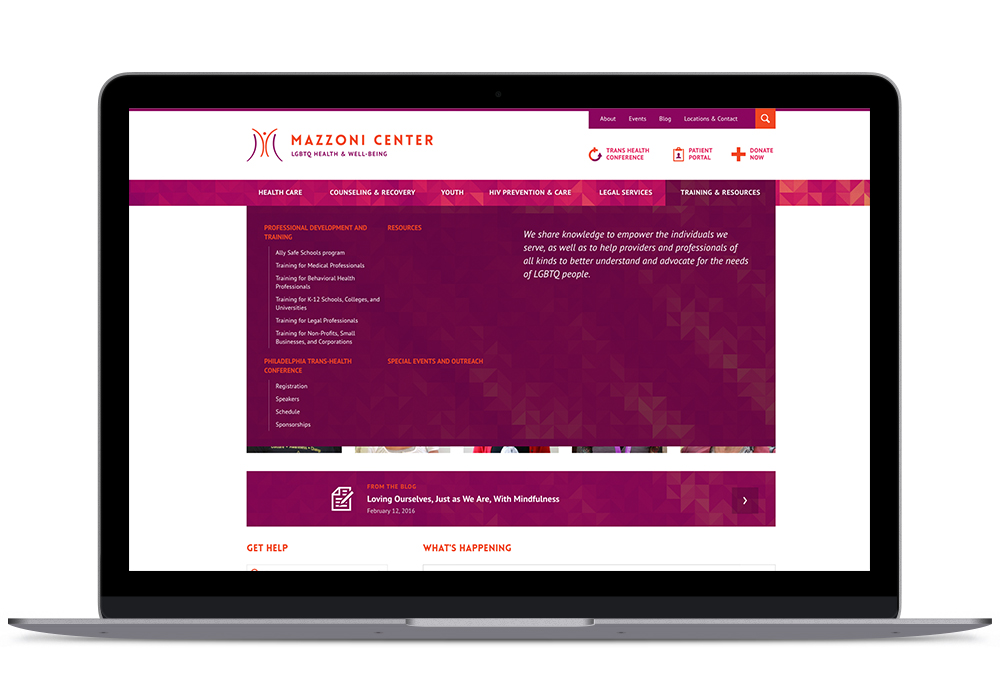 Calendar and Events
We made the process of finding events easier by creating a searchable calendar with all of Mazzoni's events. The calendar can be filtered by user according to type, dates, and other categories.  We also created a robust events registration feature that allows site administrators to specify settings for ticket, sponsorship, and group registration.  All registrations pass to Salesforce and connect contacts and transactions to the correct campaign.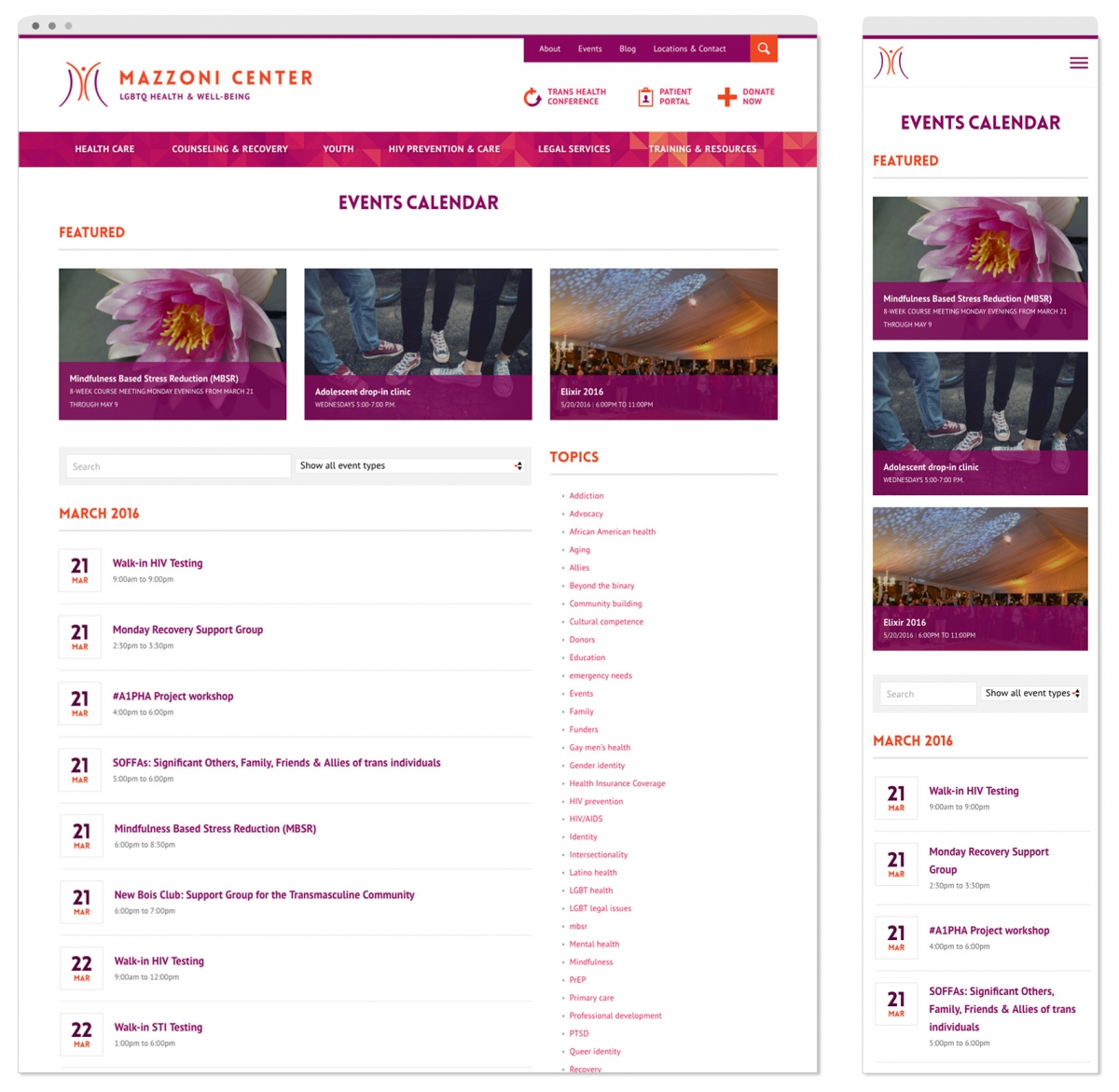 Integrated Conference Website
Mazzoni Center organizes the only international conference focused on health and wellness for the transgender community.  Once managed on a separate website, the trans-health conference's online presence needed to leverage the functionality of the Center's primary website and its integration with Salesforce.  We combined two sites into one, allowing the committee to use the donation, event registration, and other features built for Mazzoni Center while segmenting data appropriately in Mazzoni's instance of Salesforce.  We also created a more streamlined process for managing workshop proposal submissions and scheduling.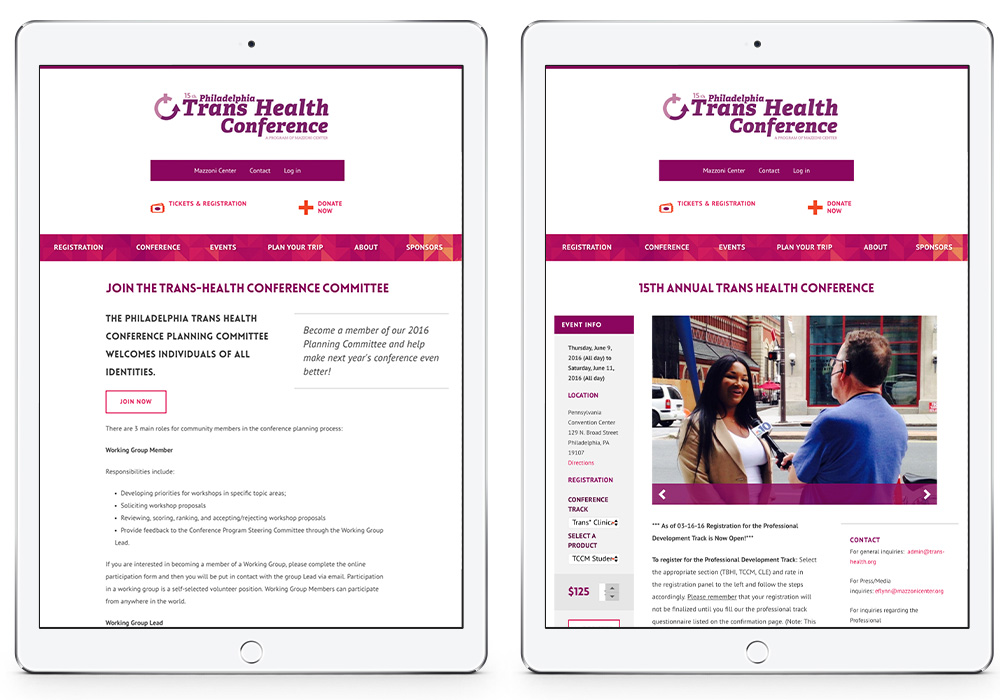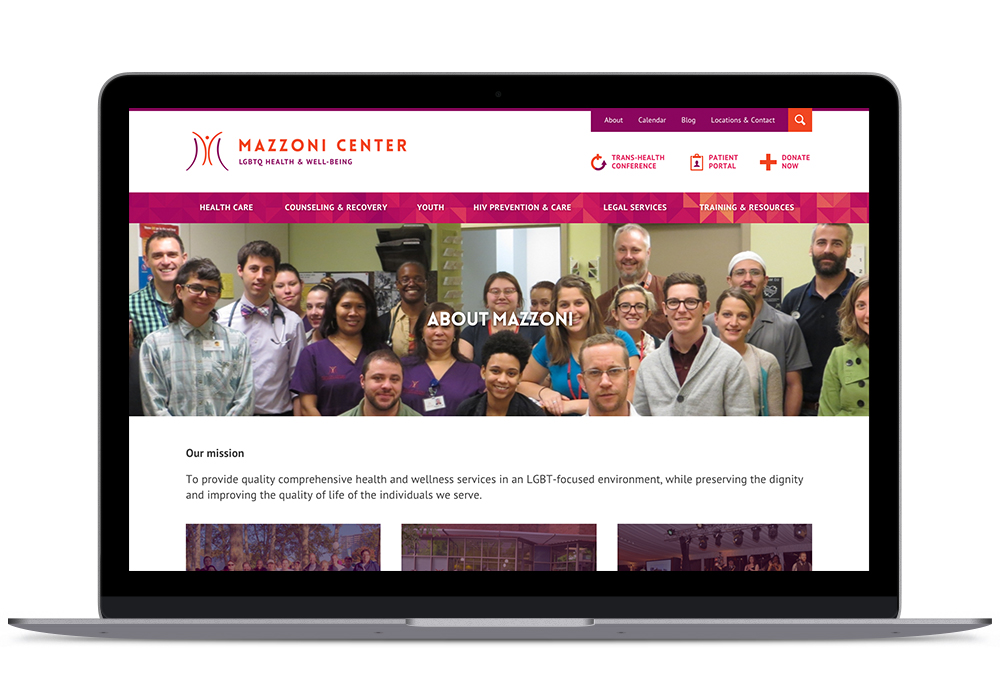 Visit the Site