Motivating Advocates with Issues-Driven Architecture
When Message Agency first began working with the Juvenile Law Center, it was as their support vendor, helping them to keep an aging Drupal site on life support for a number of years. We always valued our relationship with their passionate and brilliant staff, so when we had an opportunity to help them re-envision their brand and online presence, we jumped at the chance.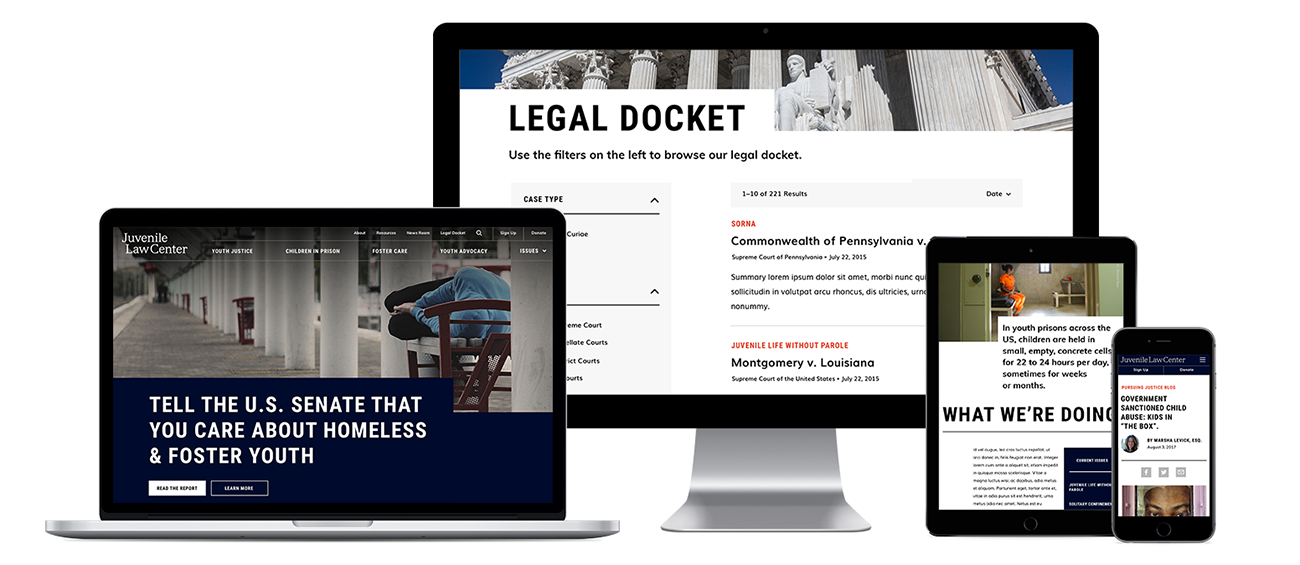 The Center's existing site was difficult to navigate and its layers of organization and architecture obscured, rather than surfaced, the critical content they had to share with legislators, policymakers, and litigators to help improve conditions and outcomes for youth in the juvenile justice and child welfare systems. The site also led some users to confuse them with a legal services organization, rather than understand their role as an impact litigation nonprofit.
Brand Refresh
Our approach to refreshing their online presence was twofold: we recommended framing their work around an issue-driven architecture to help educate and engage a new segment of supporters who identified closely with that work and their impact. We also helped them articulate their work with a more human voice and tone to overcome the distance of legalese and highlight the human cost of abuse, neglect, and discrimination inherent in the system.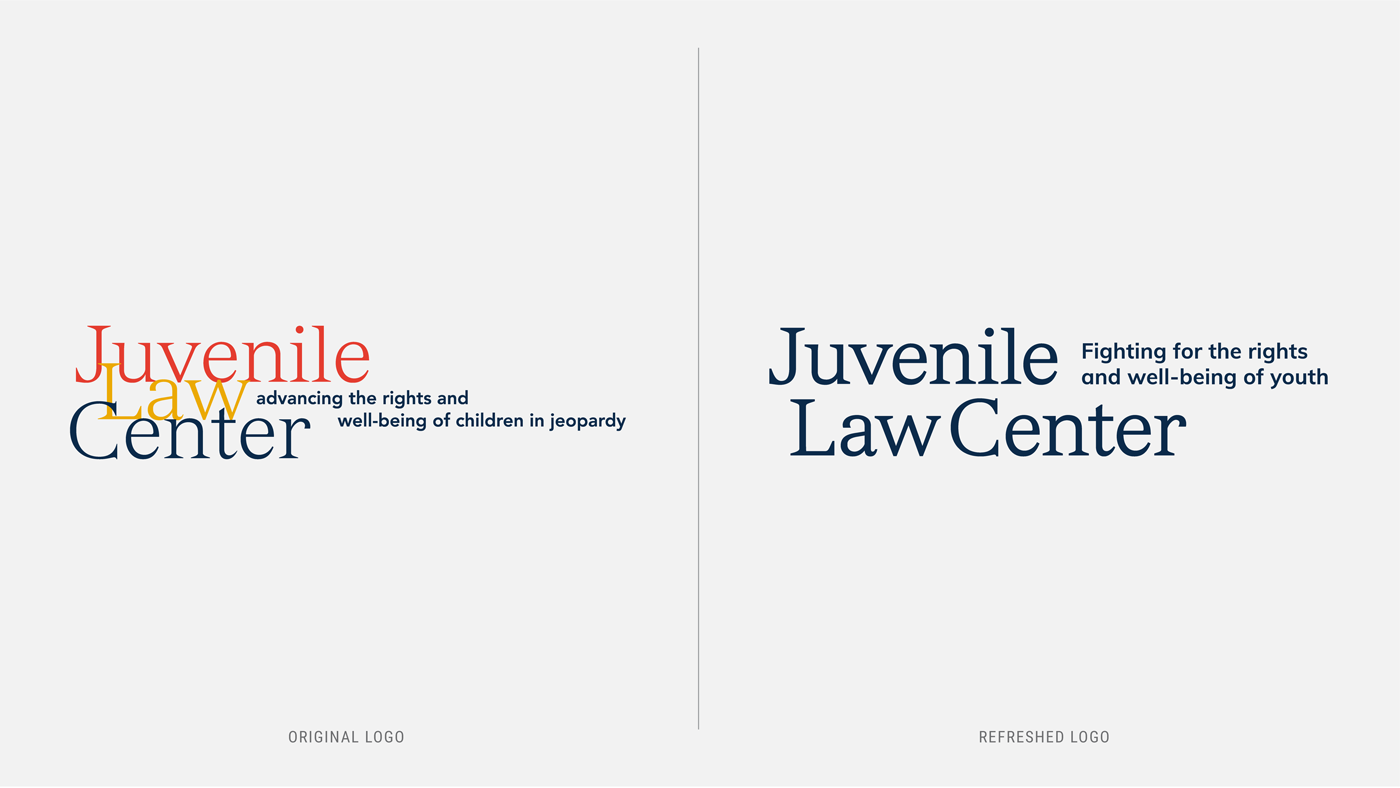 Content Strategy
The content strategy we developed focused on creating four lenses through which their work could be interpreted, allowing administrators to associate issues to one or more of these lenses so site visitors could easily find topical information that interested them. Relationships can be established by relating pages and resources through issues, by featuring content on landing pages, and by relating individual pieces of content to one another, allowing for highly organic navigation.

Information Architecture
The site's architecture includes flexible landing pages with multiple content bands that allow the Center to develop custom layouts for major site sections, initiatives, or pages lower in the site hierarchy that require a more sophisticated design. The landing pages include automated in-page navigation, callouts with full-bleed images, lists, grids, and other tools that can be arranged in any order and created in any number. It was designed to deliver a flexible, extensible site that will serve the Center well for years to come.