Architecting an Ambitious Drupal - Salesforce Integration
Cornell's internal web development and CRM teams had a great idea: find ways to leverage their Drupal and Salesforce expertise to connect systems and streamline processes across the university.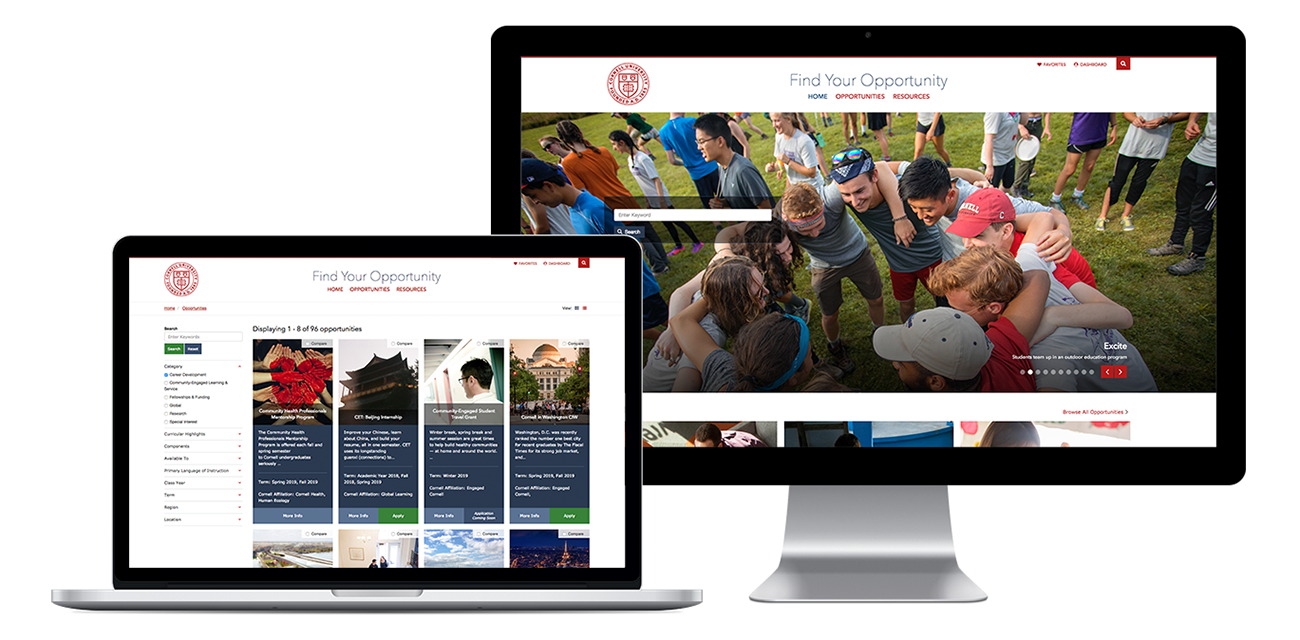 The Challenge
Cornell's technology teams wanted to begin an exploration of the ways Salesforce and Drupal could simplify processes with a Student Opportunity Marketplace pilot. The marketplace would help students navigate a complex array of study abroad and other learning experiences managed within numerous departments and across platforms, some of which lived outside of the institution. This platform would not only promote student opportunities but also funnel students into the unique application process for each program, driven by a dynamic application builder in Salesforce.
Complex Drupal - Salesforce Integration
Suspecting there was a way to tightly integrate Drupal and Salesforce but unclear how to architect a solution, Cornell's team went looking for a partner. After speaking to dozens of vendors, they selected Message Agency to help guide their thinking. What started out as a limited consultation turned into a productive engagement in which Message Agency provided services to help architect the solution across Drupal and Salesforce, working with the university's internal and external partners.
The Architecture
Highlights of the architecture we designed included:
Creating the architecture for passing opportunities entered into Drupal by program managers to Salesforce.
Assisting with the architecture of a single sign-on solution across Drupal and Salesforce communities for both Cornell and non-Cornell users.
Defining integration pathways across Drupal and Salesforce around student applications. The integration allows students to view application information and status in Drupal after submission through an interface built in Salesforce Communities.
In addition to consulting and architecture, our senior software engineer, Aaron Bauman, also augmented Cornell's staff, writing code and training internal developers on how to manage and extend the solution.