Center for Sustainable Energy
Driving Toward a Sustainable World
The Center for Sustainable Energy (CSE) is a California-based nonprofit that works with regulators and public agencies across the nation to help drive the adoption of clean, sustainable energy solutions. In over 23 years CSE has administered 44,000 projects for state agencies and has established itself as a central leader in the sustainable energy market. Message Agency helped CSE redesign an electric vehicle rebate site for California consumers, making the site easier to navigate and improving the workflow for the rebate process, which includes a Salesforce integration and multi-language support. Since this project, we have partnered with them on a number of rebate projects as part of their service to state agencies and continue to serve in a support role on existing sites.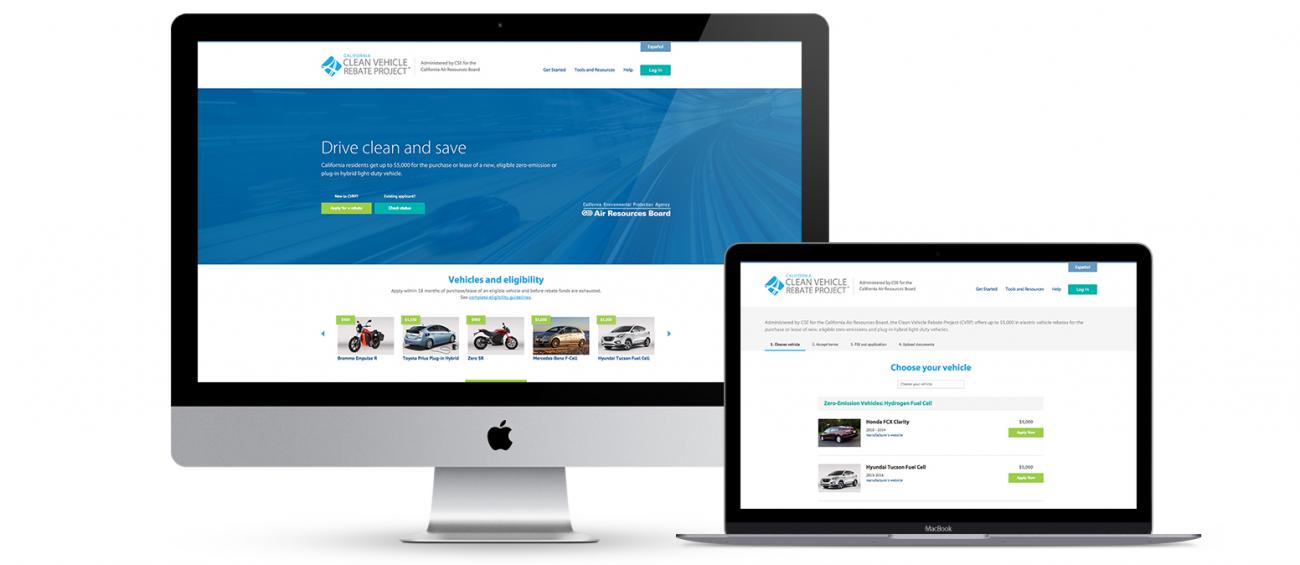 "Working with the team at Message Agency is a breath of fresh air. They are highly professional in their approach to web design and development, and their commitment to rigor in project management really keeps things on track. They are our go-to agency for web work."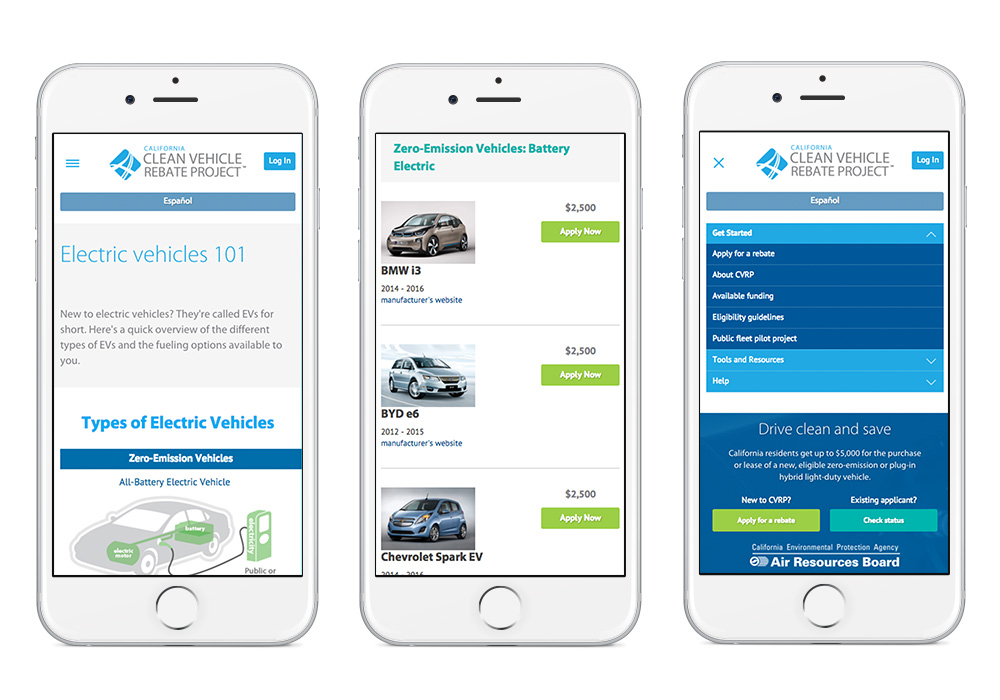 Information Redesign
The Clean Vehicle Rebate site was originally constructed as a section on CSE's main website.  Although it could be accessed via a separate domain, it was buried within the CSE site architecture, which limited how the site looked and functioned. CSE sought to separate both sites and tasked Message Agency with redesigning the information and visual design to make the site easier for consumers to use.  We also refactored several aspects of the site's functionality, working with CSE's Salesforce partner to improve the integration across both systems.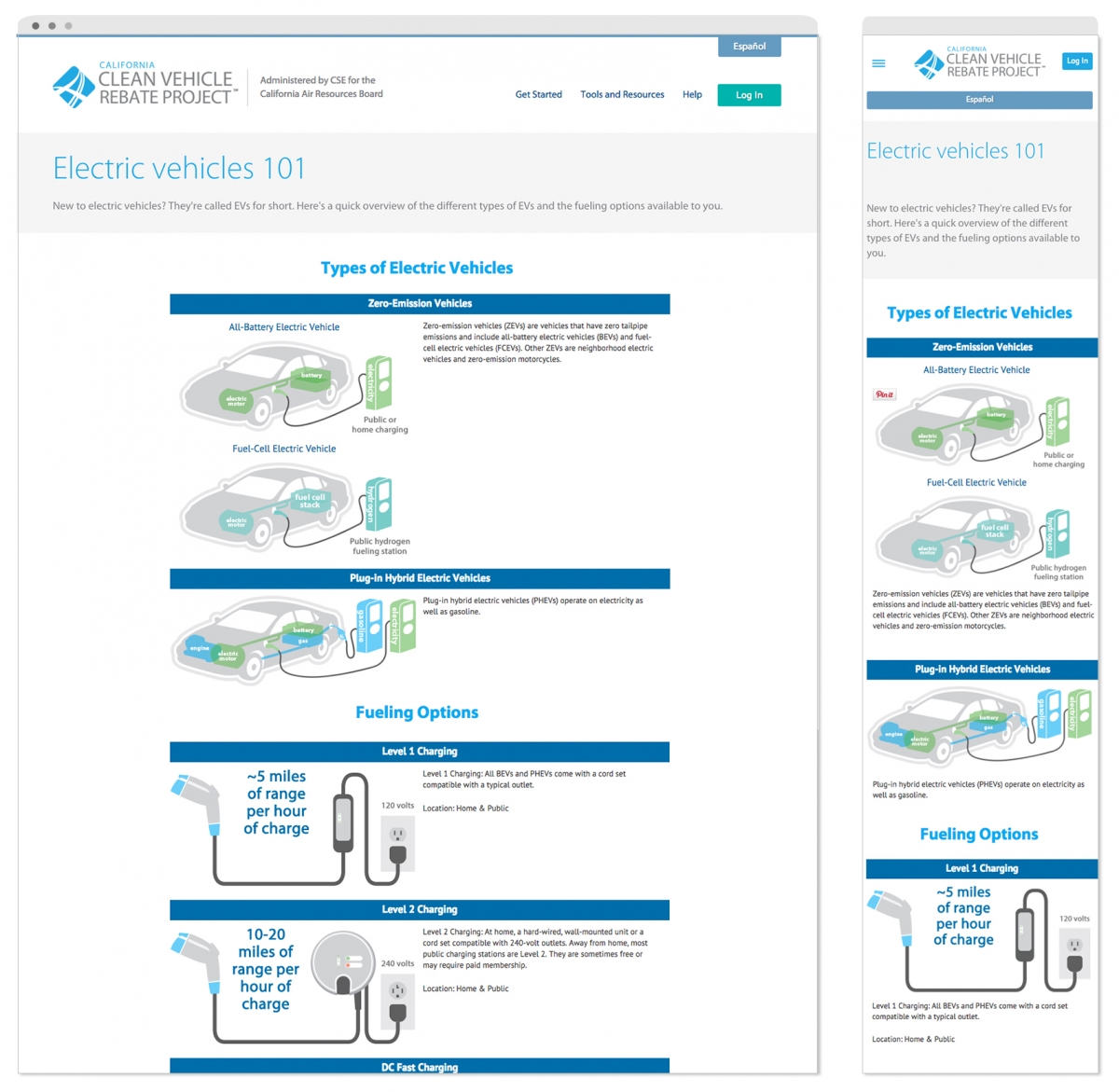 Streamlined Application
Message Agency completely redesigned and rebuilt the application process to make it easier for consumers to identify their vehicle and complete the application.  We better highlighted key steps in the decision tree and improved messaging both during and after application submission.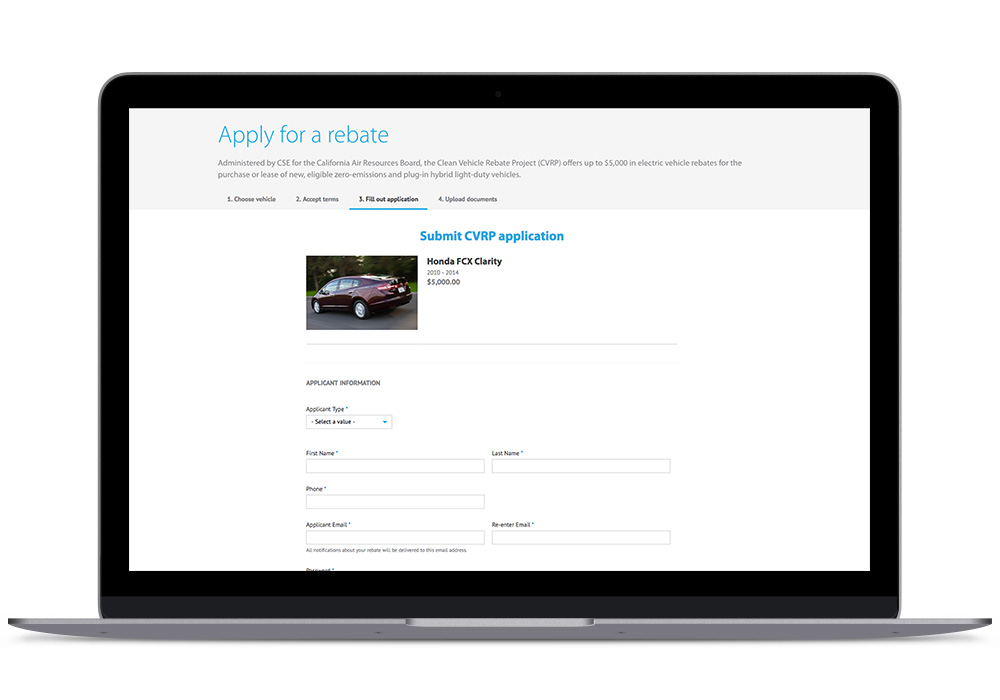 Extended Functionality
Message Agency is currently working with CSE to implement functionality and logic around income eligibility for consumers.  Using a highly structured model, we are providing validation on Drupal that prevents ineligible consumers from submitting applications while also identifying them to prevent future submissions.