Association of Fundraising Professionals
Updating Brand and Architecture for a Global Organization
The Association of Fundraising Professionals (AFP) is a 40,000-member, 50-year-old international organization that continues to help redefine the dynamic fundraising profession. However, its former web presence was anything but dynamic. There was no clear strategy for organizing the tremendous amount of information that AFP had to offer, and an aging and rigid architecture led to pages of link walls, redundant content, and confusion for members.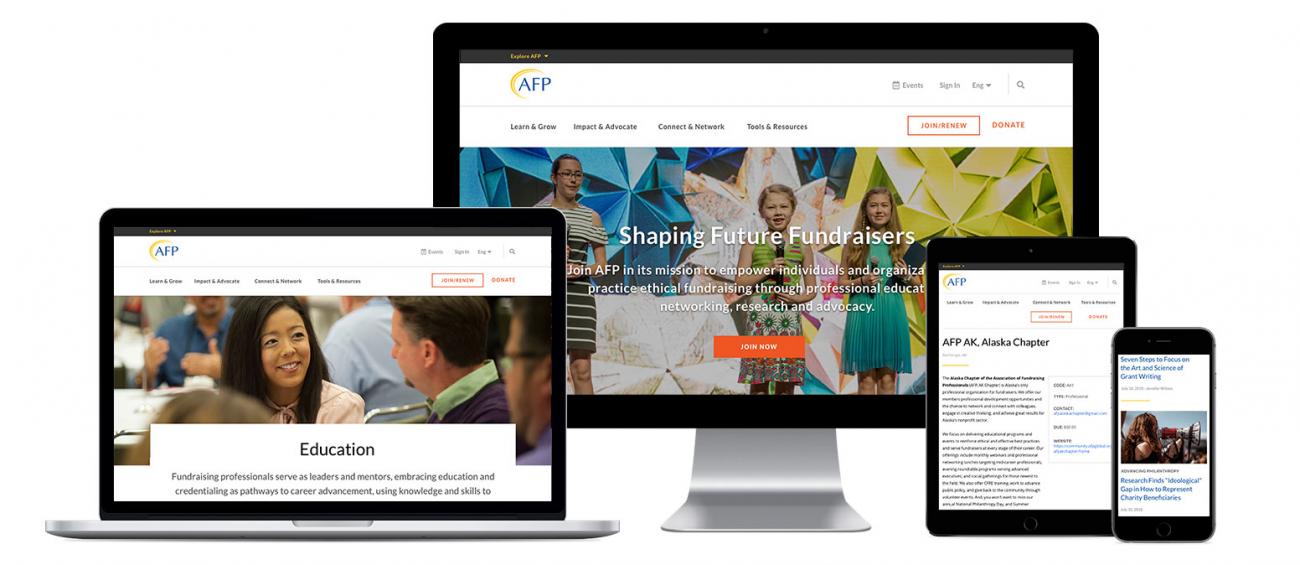 A New Architecture
AFP selected Message Agency to help align this organization's online presence with today's standards, as well as give AFP the tools it needed to fully articulate its brand and the tremendous value it provides to fundraising professionals in the nonprofit community. We created a completely flexible home page, landing page, and default page layouts using Paragraphs that allows their webmaster to construct a wide range of displays, based on goals for a particular section or page. 
The architecture allows him to add, reorder, and arrange a series of bands to construct the layout using tools such as banners, signposts, featured content, and story bands. It also allows him to attach and customize views to the display, as well as target content to these views throughout the site. What we built for AFP was not simply a new website, but a new website building tool that will let the organization continually optimize its content and adapt to changing needs.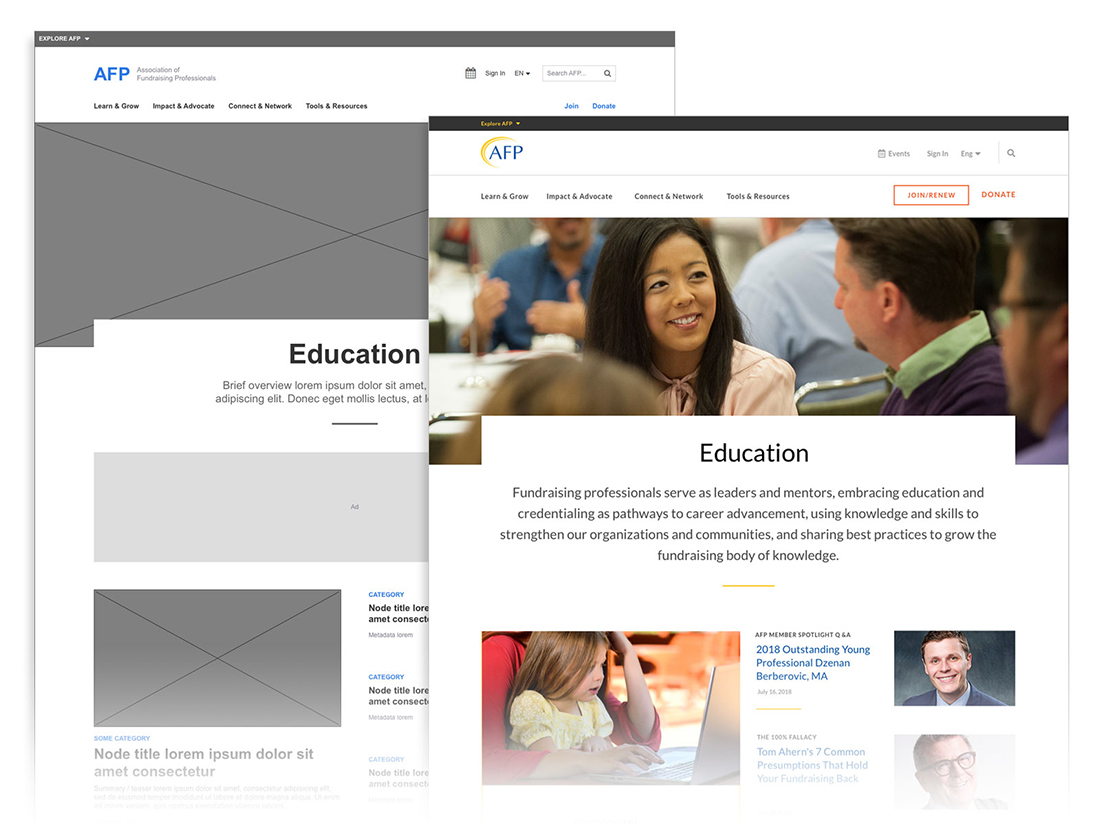 ​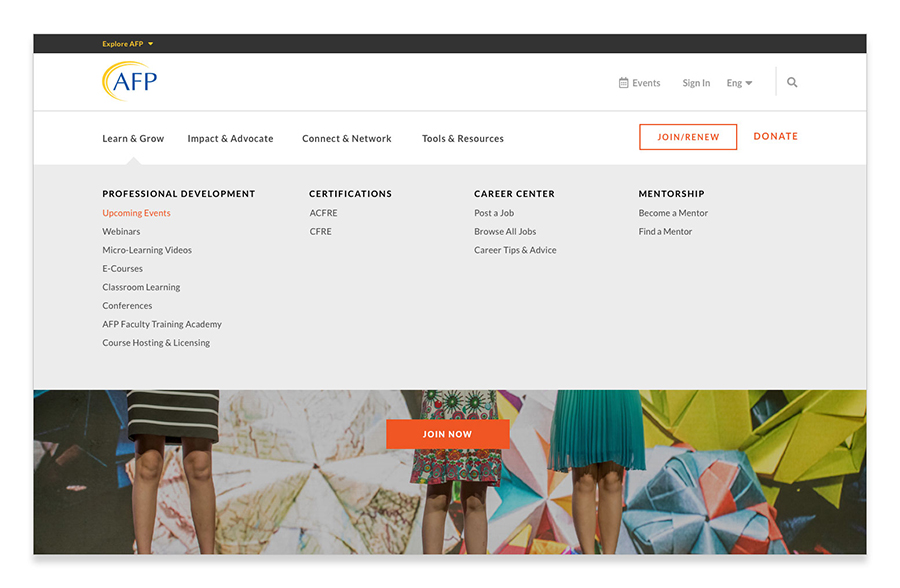 ​
Microsites
AFP manages up to 12 distinct web properties, many of which will eventually be folded into the new website. Another aspect of flexibility that we baked into the design was the ability to spin up microsites with their own high-level navigation and sub-branding. 
This new ability eliminates the need for AFP to spin up a new site for every initiative or major international chapter while allowing sub-brands a distinct sense of identity.  Content can also be shared across the Headquarters site and these sub-brands to ensure that visitors who initially access AFP through a microsite are exposed to important information from the primary brand.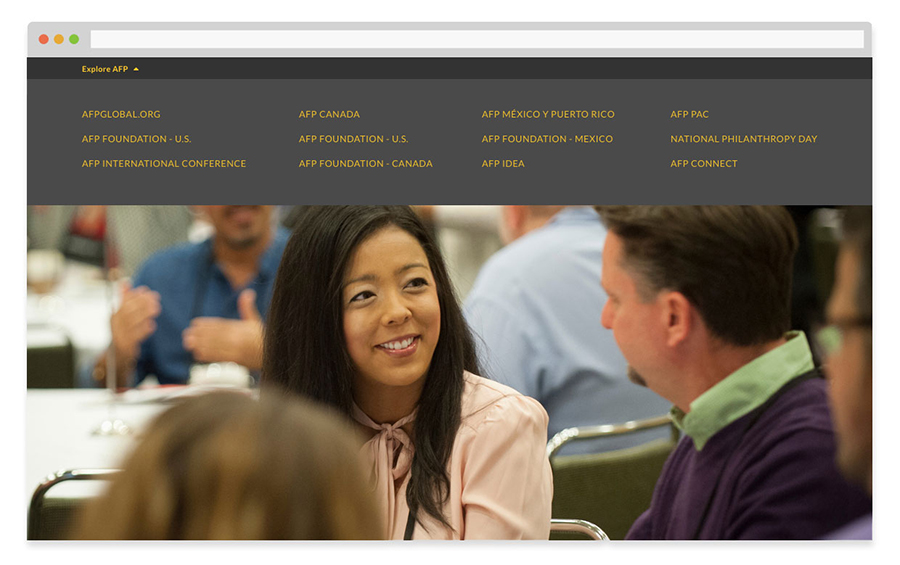 ​
Personify Integration
AFP uses Personify, an association management platform, to manage membership and all of its related transactions.  It also uses Higher Logic, a learning management system and collaboration platform, for its online community. Message Agency was asked to use Drupal to bridge the authentication gap across these three solutions to help ease the journey of members across these various properties.
A Personalized Member Experience
One benefit of the Personify integration is the ability to pass key information about members to Drupal, allowing us to personalize aspects of the site for members when they are logged in. In addition to viewing the expected membership information and status on their dashboards, we can use simple algorithms to suggest relevant content to members based on their location, local affiliate, years of experience, and even past training or other activity. Given the vast amount of content and activities offered by AFP, personalization helps to ensure that individual members can more easily find experiences and information that is directly relevant to them.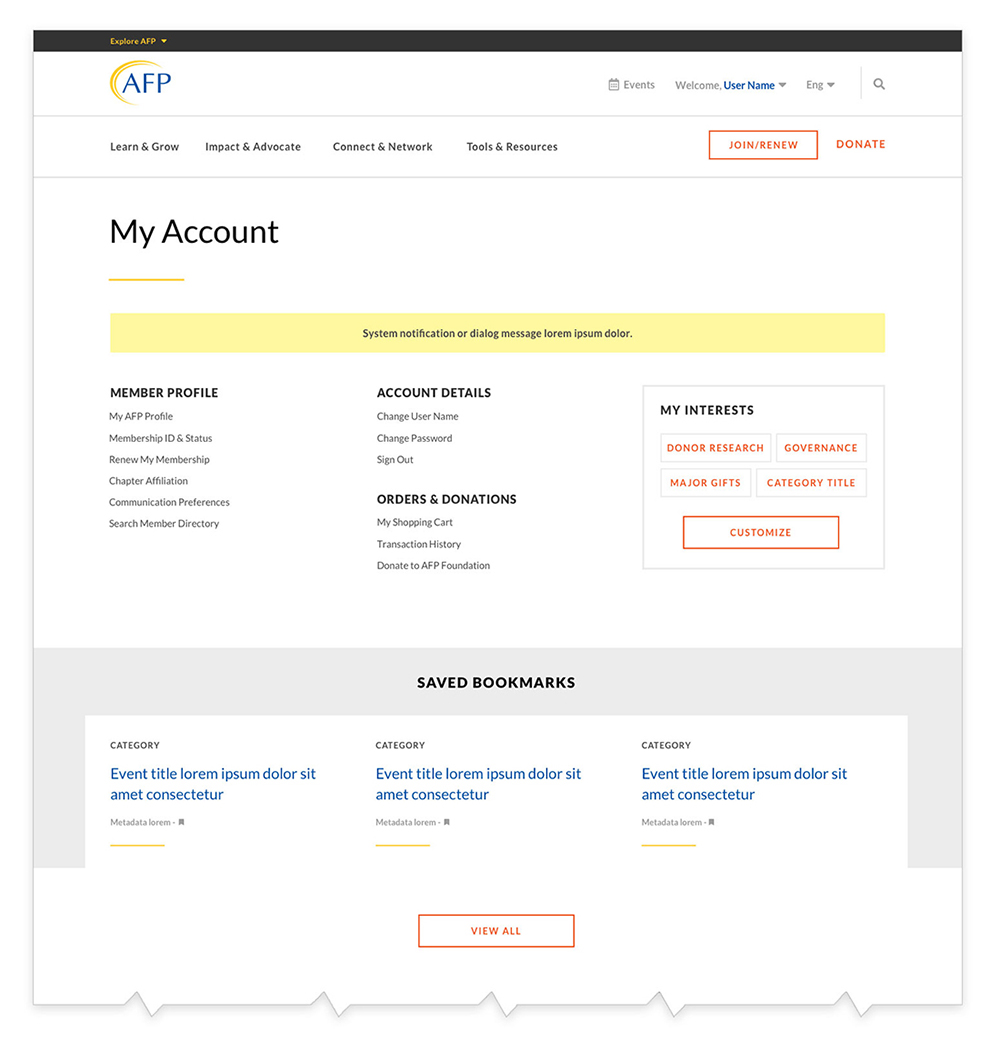 ​