Tips on Digital Engagement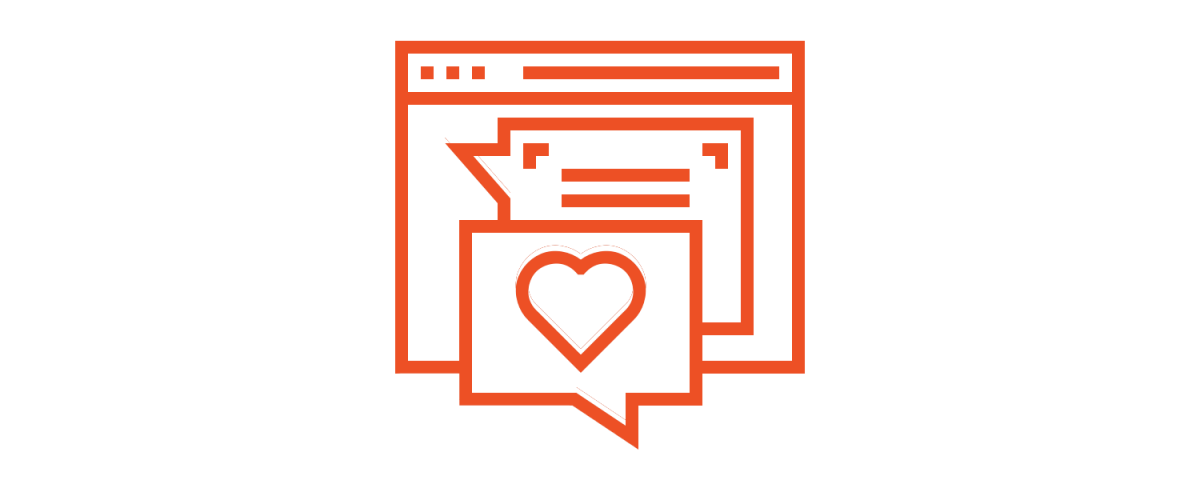 Whether your organization is digital-native or you've been trying to update your website for years, a digital engagement strategy can be immensely valuable. Developing and communicating your key messages in a way that is both user-centric and engaging will pay immediate dividends. While all strategies are unique, there are a few key elements that should be present in a great digital engagement strategy.
Discovery is Invaluable
Much the same way you would begin a new website project or branding exercise, your digital engagement strategy must begin with discovery. This deep dive into the core messages your organization wants to deliver is imperative. Only through understanding the essence of what you're trying to communicate can you embody the message and understand how to adapt it to your needs.
User research—another element more common to web or design projects—serves as a foundation to engagement strategies as well. Start broad with research questions, for example: "What content on my website is most valuable to users?" Then you can use your questions to help create indicators and metrics to show where you are lagging and how well you've done once the plan is implemented. Your indicators should be specific with an entity, an action, and an outcome clearly defined. For example, "Percentage increase of users visiting landing pages."
In a recent example, we consulted with our client to develop a series of continuums along which we are moving target audiences. They relate directly to the goals of their initiative and lend themselves well to tracking through specific metrics. All of our resulting recommendations were considered with audiences entering at various points on those continuums and how our content and our actions might move them from one end to another.
Distilling Your Message, Building Your Assets
Since you've gone through a thorough discovery process (if you haven't yet, we'll wait here until you do…), you have your message down pat. You should be able to communicate it simply and effortlessly; it has been distilled and concentrated into a few words or phrases. Once you've reached that point, you'll use this as the basis for all new assets required by your digital engagement strategy. For example, a good place to start is a highly-visual, engaging one-page document and vanilla (in terms of message, not appearance) presentation about your initiative, product, or service. You should aim for just enough detail and context to convince a member of your target audience to take the next desired action.
As you refine these core assets, you can further enhance them with data, case studies, and other information relevant to a specific target audience. This might mean adapting your base presentation for an audience of potential donors. While your core message is still the most important point to get across, you can augment it through compelling case studies and data on your successes. You might then pass the presentation along to your team for addition to your website, or uploading it to a slide-sharing service to post on your LinkedIn profile. All of this is now achievable through significantly less marginal effort, and allows for maximum responsiveness and flexibility in your digital engagement strategy.
Accountability and Metrics Will Determine Your Success
In the end, every item in your strategy must be accounted for and assigned to the team or team member who can best move it forward in the short-term. Regular meetings around your strategy, as well as a flexible format which is updated during these meetings, will be the only way to keep it from being trapped in a binder or abandoned on your shared drive. To make progress more tangible, you'll also need to be updating those metrics we highlighted earlier. If we are not considering the effect of the effort, what is the point?
A Note of Caution: make sure you are delineating between "Signals" and "Metrics" in your progress. You might set a target for your email newsletter based on open and click-through rates. These can be quantified and tracked very easily through your email marketing client. An increase in press attention or other informal positive feedback, though, do not always come with neat percentages attached to them. This does not mean you cannot list them among your goals. When setting your meeting agenda for update meetings, make sure to include a few minutes at the very beginning of the discussion to go over positive feedback in any form and share beyond the team when appropriate.
Conclusion
A digital engagement strategy, much like user personas or a good project management process, can benefit your entire organization. When planning to develop and implement a strategy, keep in mind the key items we've discussed:
Discovery is invaluable and when done well saves significant effort in content strategy
Distill your message to build your assets—use target audience and medium-specific enhancements to get your key messages across consistently
Accountability & Metrics are key to the continued success of your plan—don't forget to share positive signals in update meetings
Does it sound like your team would benefit from a digital engagement strategy? Message Agency can help. Contact us here to learn more about our consulting services.