NTC 2016: Hello, San Jose!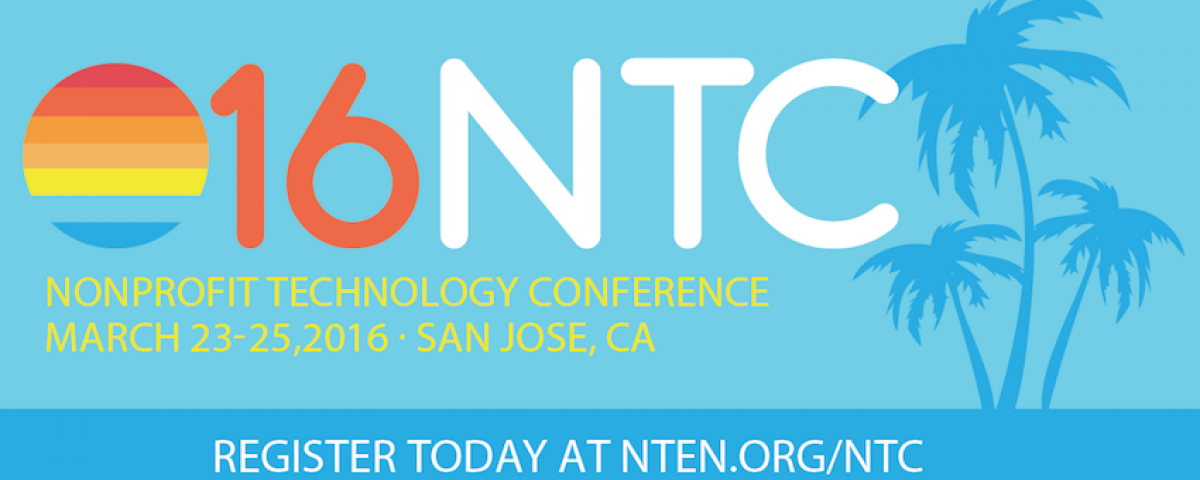 #16NTC #greatergood
Message Agency is looking forward to connecting with old and new friends at the Nonprofit Technology Enterprise Network's (NTEN) annual conference, NTC. Several of our staff will be attending, presenting, and learning alongside our colleagues, clients, and a few thousand staff from nonprofits and universities.
Here's what we will be up to and some promising picks for sessions.
NTC Newsletter Sponsor
We're excited to serve as the sponsor of a new daily e-newsletter, which replaces the paper version from previous years. Look for our message each day with a link to content and updates.
Drupal Day
Message Agency is also a sponsor of Drupal Day, for the second year running. Stop by our session on "Stuck with Drupal 6? You have options," delivered by Aaron Bauman, Marcus Iannozzi, and Angela Smith at 9:30am. In addition to sharing approaches we've used to extend the shelf life of Drupal 6 sites for our clients who aren't ready to upgrade, we will be there to give practical advice to folks in the audience who need help for their individual cases.
Aaron and Marcus are delivering a survey of "Drupal and Salesforce Integrations for Every Budget" at 1:45pm, describing a range of solutions—from DIY to partnering with a developer—for connecting these two powerful applications. They will be delivering how-to instructions for what you can build on your own and help inform your decision-making for projects that do require help.
We're also looking forward to hearing from Ralph Medley of American Friends Service Committee, who will be talking about Peaceworks, a site we built for AFSC's centennial celebration. Primarily about storytelling and connecting alumni and past program participants, the site collects recollections from visitors and connects them to major milestones in AFSC's 100 years of history.
Our NTC Picks
NTC is always a great opportunity to connect, and we're looking forward to catching talks from some great folks!
Wednesday, 3/23
Thursday, 3/24
Friday, 3/25