Message @ DrupalCon 2018 in Nashville and NTC in New Orleans!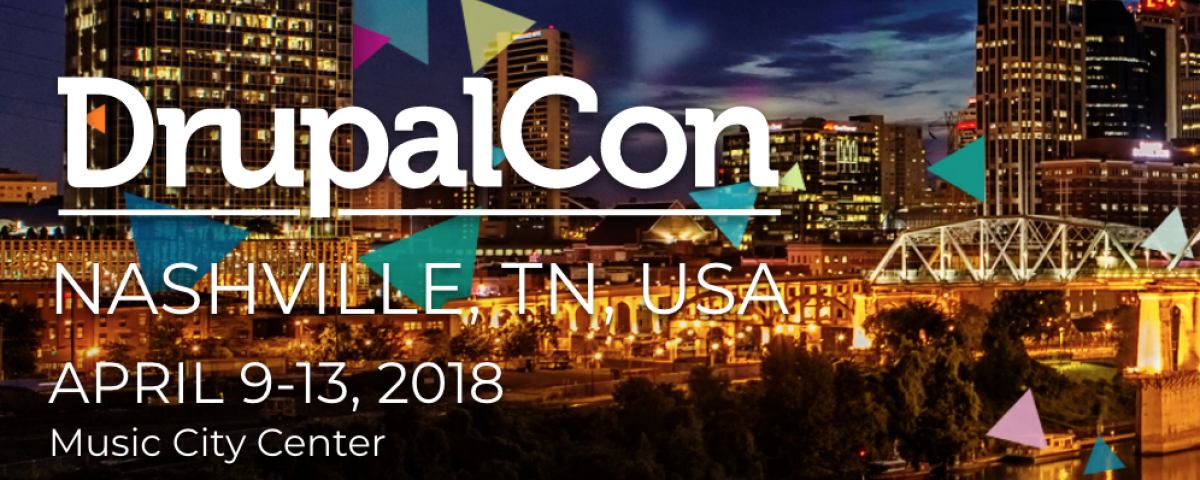 We're excited every year when conference season begins, but this one presented some scheduling challenges. We didn't want to choose between DrupalCon and the Nonprofit Technology Conference, so we found ways to attend both. Message Agency staff are gearing up for professional development at DrupalCon, as well as providing content for attendees; we're also spending some time in New Orleans with our friends at NTC.
DrupalCon Nonprofit Summit
Monday, April 9
Message Agency is a proud sponsor of the Nonprofit Summit for the second year in a row to help promote Drupal use in the nonprofit community. We are committed to ensuring that Drupal sites remain accessible and cost-effective for nonprofits, and we're happy to see the Drupal Association supporting this effort.
This year, our principal, Marcus Iannozzi, will be delivering a talk on Integrating Drupal and Salesforce for Every Budget (11:15 am). We know there is ample demand for using these two powerful platforms, and it's why we spent a year rebuilding the Salesforce Suite for Drupal 8. Marcus will be discussing the range of ways nonprofits can leverage Salesforce, from simple DIY strategies to complex, bidirectional integrations using the Suite.
DrupalCon Session
Tuesday, April 10, 3:45 pm
Join Aaron Bauman, our senior software engineer, and an amazing team at Cornell University's central IT department, as they discuss an ambitious and exciting online student experience project that we partnered with them to deliver.
Power up Drupal 8 with Integrations is about how a smart Salesforce and Drupal 8 integration can streamline, centralize, and manage undergraduate student experiences.
You'll learn how we helped Cornell:
Ditch a decentralized process of paperwork, phone communication, and manual data entry
Build a student-facing web platform that lets students discover and apply to educational and extra-curricular opportunities
Empower program admins to manage their applications in one system
Hope you can join us on Tuesday, 4/10, at 3:45 on the Ambitious Experiences Stage.
Nonprofit Technology Conference (NTC 2018)
Members of our team will be at NTC at the end of week meeting with clients and making new connections. If you'd like to meet up, email [email protected] to connect!
Happy conference season, everyone!