How to Perform a UX Audit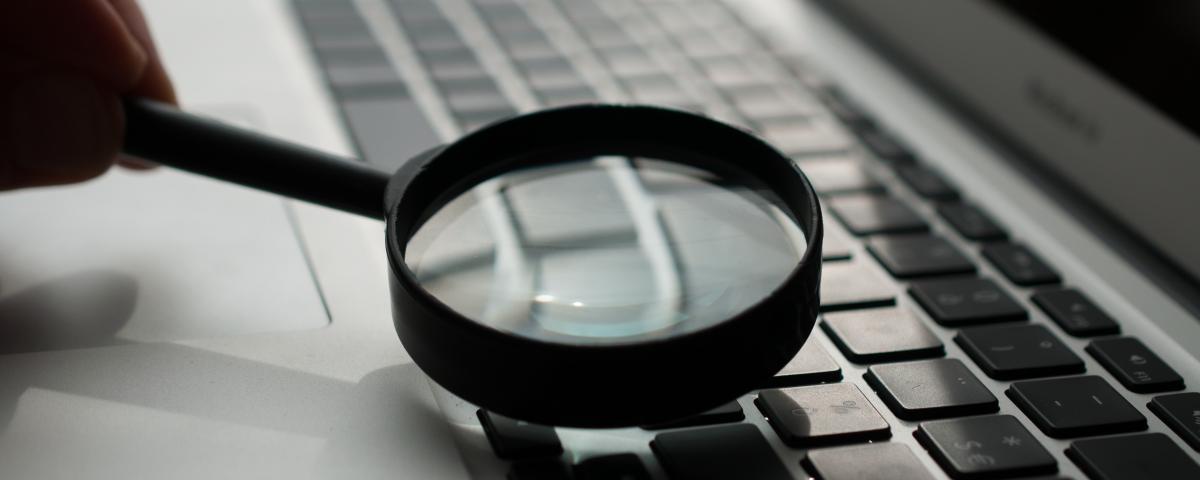 Have you ever come across an element on a website that makes you stop for a moment and think, "Something doesn't seem right."
It could be confusing wording on a button or waiting too long for a page to load. You may wonder why or how it could have been designed this way or escaped someone's attention. The reality is that websites and apps are constantly being edited or updated, so accessibility gaps are often inevitable. Also, the world of digital design is constantly evolving—so what may have represented a "hot" design trend years ago, may no longer be user-friendly or the expected norm.
To establish whether your site presents frustrations for end users, it's helpful to perform a User Experience (UX) Audit. UX Audits identify pain points, provide recommendations for fixing them, and ultimately improve your user engagement and website continuity. While there is no set expectation for when or how often these should be done, it is helpful to perform evaluations annually or at the very least a few months after a site launch. Doing this ensures your product is functioning correctly.
So what exactly is a UX Audit?
A UX Audit is a multi-step quality assurance process that identifies your digital product's problems and irritations from a user's point of view. During this audit, you can gain further insight into the product, business, and users. You will learn not only what complications may be occurring but also why. From your research and findings, you can create the next actionable steps in eliminating your product's issues.
The outcome of an audit is usually delivered as formal documentation and will vary based on the auditor, time, and budget. A typical audit should include the following steps for best quality assurance. With these steps, you can learn how to conduct a UX Audit and offer the best quality assurance to your end users.
Steps:
Identifying Objectives
Understanding the Users
Analyzing the Data
Reviewing Heuristic Usability Evaluation
Compiling Findings and Recommendations
Identifying Objectives
Before reviewing the product itself, it is important to clearly understand and define the business goals. You will need to know the product's purpose before offering any recommendations on how to fix it. Stakeholders may also have certain metrics and set performance goals they are trying to reach. Knowing this can dictate how you focus your audit and form your solutions. An example goal would be if stakeholders wanted to see a longer session duration on the website. If this is a key metric stakeholders are trying to reach, the majority of the audit could be analyzing pages with the shortest session duration.

The best way to collect this type of information is by conducting stakeholder interviews or sending out a survey. Stakeholders are considered individuals who are close and knowledgeable about the product. They can answer questions based on their own data findings, customer feedback, or simply their own professional assessment. Questions for them should be specific. By the end, you'll want to know what the individual thinks is working or not working about the product.
Understanding Your Users
Once you determine the main business objectives, it's time to understand your users. They are the most important factor; as the primary users of the product, a UX Audit should be assessed from the perspective of these individuals. To do this, you'll need to recognize their behaviors, wants, and needs. Information about your target audiences may have been uncovered while learning about the business objectives. If not, you can collect this information with user interviews, surveys, or data analytics. If you have a smaller budget, make mental notes of your end users and be sure to review the product—always thinking as they would. With larger budgets, dive deeper into your audience by creating user personas or user journeys.
User Personas are fictional characters created by you to represent target audiences. Personas are a thinking tool to organize your thoughts and create better documentation on who a user is, expressed as their thoughts, feelings, and actions. They provide a great reference if you need reminding of the target user and why they may be frustrated. After creating a persona, imagine how this person navigates your product based on their assumed behaviors.
User journeys are a visual way of noting the steps a user takes to reach a goal. Diagrams usually show what kind of interactions and feelings your persona, or end user, has during their journey and where the possible pain points may occur.
Again, UX Audits have different timelines and budgets so this step for audits may not always be necessary. For any audit, it is still important to know about the target user so you can examine the product through their lens.
Analyzing The Data
Another way to understand user behaviors is to look at your product's analytics. Google Analytics is a free service Google offers that tracks data and metrics from users on your website or app. This tool shows how your product is performing with quantitative data. Some of the basic features include tracking page views, time spent on pages, user traffic, and bounce rate.
In addition to Google Analytics, you can use heat maps to track user interactions. Heat maps follow navigational patterns by tracking mouse movements, clicking habits, and user scrolls on a page. Popular heat mapping services are Hotjar, Mouseflow, CrazyEgg, and Clicktale.
All of these services uncover what might be hindering conversions. Some of the issues may not be noticeable just by looking at the site. Analytics help to expose underlying poor product performance. You can also refer back to these analytics once product improvements are made to compare the performance before and after and whether or not your solution was successful or needs additional refinement.
Reviewing Heuristic Usability Evaluation
Now that you're familiar with the product, its goals and its users, it is time to evaluate the product itself. This stage is called the heuristic evaluation. From all the information you've collected in the previous steps, inspect the site as the target user and identify any complications you encounter. To gauge what you should be looking for, it is suggested to follow Jakob Nielsen's ten usability heuristics. This list is an inspection method that was designed to identify common design themes that cause user frustrations.
While looking through the site, indicate obstacle areas and why they could be problematic. Follow these notes with screenshots of what you are seeing and any links or navigational notes so you or others can see these instances again.
Depending on the budget and time, more opinions are better, and it is helpful to have several people participate. Evaluating may seem simple but even with user personas and user journeys, personal biases can occur. This is why having more points of view or even having others review your audit is advantageous.
Compiling Findings and Recommendations
The last step of this process requires you to compile your findings and create actionable items to fix each issue. When you create recommendations, think of what would be the best solution for your target user but also what is most feasible for your organization. While you should offer the best solution, there may be times when multiple recommendations are needed.
Convey your analysis and solutions in a clear and concise way. Be sure to use accessible language and visual images since other members of your team may not be familiar with UX/UI jargon. You can also sift through your report by adding priority levels to your findings. Some problems may be more critical than others, and calling more attention to these items can be helpful.
Explaining the problem, solution, and necessary supporting information are the fundamentals to each audit, but they can be documented in any way. Some create PDF documents while others create wireframes or PowerPoints. Think of the best way your colleagues will digest this product evaluation.
Final Thoughts
Administering a UX Audit may seem daunting and somewhat of a vague process at times. While this is an outline of how to strategize your own audit, remember that all audits are different. You have the flexibility to create your own process and evaluate however you think is best for your needs. As long as you identify the problems through the eyes of your users and offer actionable solutions, you are closing the gap between the end user and the product. Not only is this the chance to improve the product, but also you can learn so much about your audience and how this product can evolve for the better.