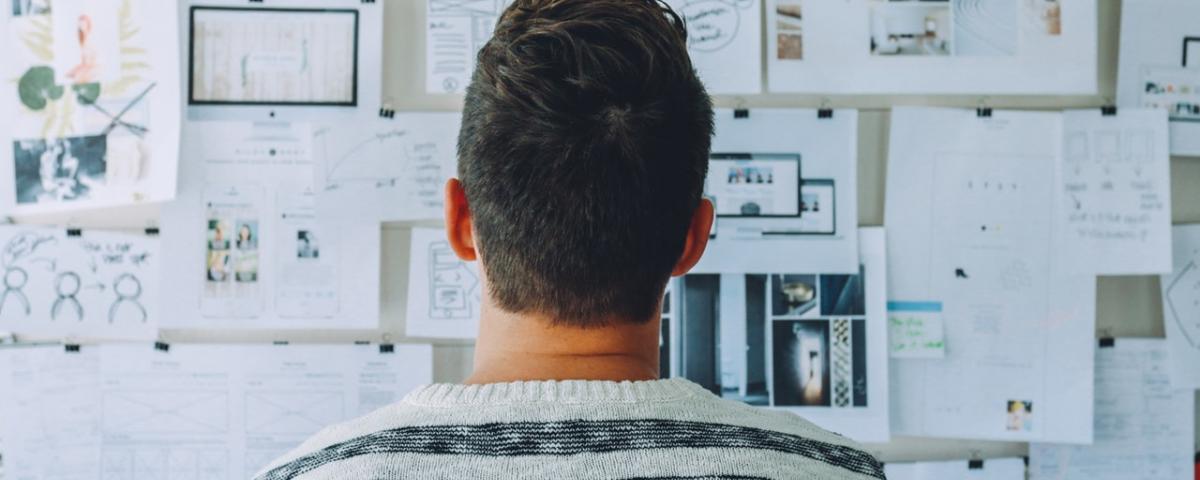 We know what we want. What are we discovering?
Clients often come to us with briefs or requests for proposals with detailed descriptions of exactly what they want to be built. It can come as a surprise, however, when we propose to spend more time and budget determining the final scope.
That's not to say we don't take into account what they want; we do. But the articulated needs are often just the tip of the iceberg. It's important to drill deeper to clearly define high-level goals and desired outcomes driving the ask. You'd be surprised what comes up for the first time, what's actually still a bit fuzzy, and what is missing from the picture that's ultimately critical to crafting a superior website and user experience.
Discovery is the phase before design where we take stock of the information we have, chart the gaps in our knowledge, and define what we are trying to accomplish. The ultimate goal is to surface and process as much data and context as possible to fuel a design that accounts for user needs, business goals, technical realities, and budget constraints. So what is discovery good for?
Getting on the same page
Discovery is a great opportunity to forge a strong partnership with clients and develop a healthy and collaborative working relationship. We learn from clients' subject matter expertise to quickly ramp up on the context in question while probing deeper to surface all assumptions on both sides. We unpack information encountered in the sales cycle and discuss project goals in greater detail. We also begin to better understand communication styles and who the decision-makers are. Building strong relationships and a deep understanding of the client from the start sets the project up for success moving forward.
Identifying gaps in our knowledge
Early on in a project, we also ask for all information pertinent to the project at hand. Taking stock of the client's collateral, program descriptions, and other data allows us to identify where intelligence is weakest. This allows us to pinpoint what voices and nuances are still missing and target our efforts to turn over the right stones. We don't want to wait until later on in the project to find out a critical piece of information that was hidden away in a particular silo. We also want to take the opportunity to validate or disprove assumptions that we and various stakeholders might have about the project, users, or outcomes the website should drive.
Assessing the performance of the current solution
The current website or solution in place often gives us rich data about how client work, how their users behave, and where the most egregious pain points exist. Rather than completely scrapping what is already there, this is a good starting point to have conversations about what works, what doesn't work, and where there are opportunities for both incremental improvement and more radical innovation. As we assess the current solution, we're able to get a better sense of what is truly important and make sure our solution leverages past learnings.
Mapping business workflows and pain points
In many ways, a website is a product. Clients "hire" a new website to get a particular job done that is either being neglected or could be performed better. By diving into the business workflows of our clients, we're able to pinpoint exactly what the website needs to accomplish for an organization as it relates to both business and mission. We make sure that we have a deep understanding of the functional and emotional aspects of the desired outcomes at both a high-level and a granular scale. This allows us to begin to pinpoint the most critical user groups and features.
Understanding audience behavior and attitudes
Just as clients "hire" a website for a particular job, their audience does the same. The person using the website might have some awareness of what the business wants. But in the end they have their own goal in mind. To deliver an experience that truly satisfies their needs—and by proxy the client's goals—we must understand how they behave and what their attitudes are relative to the context in question. A satisfied customer, program participant, or donor is ultimately good for both business and mission success, after all.
Zeroing in on goals and expected outcomes
Software is complicated, and there are a lot of decisions that go into creating platforms that deliver a superior experience. Namely, it's vital to clearly articulate the criteria of that superior experience for the project's particular business, audience, and technology contexts. Discovery pulls in a range of voices and information sources. It's important to make sense of the clutter to come to a clear strategy and concept that unites what we've learned. We're then able to make smart decisions and trade-offs from a shared understanding of priorities as we shape website functionality and features. This also gives us a framework to guide design and implementation decisions in the next phases of the project.
Guess less, know more
By taking the time upfront to explore the context we are designing for, we're able to hedge against the uncertainty that comes with software development. You never know exactly how a solution will be built, how users will interact with it, or how it will perform at the start of the project. But when we know exactly what we're working with and what we're trying to accomplish, we can make smarter decisions that increase the chances of success. Through the journey, we generate intelligence about business process and users that feeds a sophisticated website and is also useful to your organization going forward.