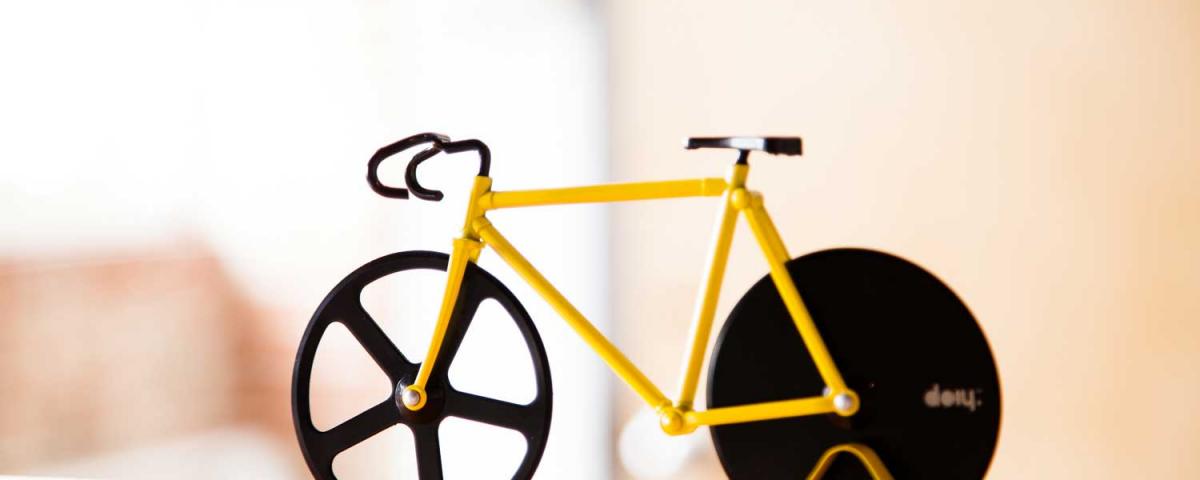 Our office pizza cutter is a bike. Our bikes are not made of pizza.
Check out the Bicycle Coalition's "Bicycles are Business" feature on Message Agency's cycling habits. Our team's commitment and love of cycling goes beyond commuting—we often bike to meetings!
From the article: "Today each of the ten employees at Message Agency uses either bicycles, public transit, or both to get to work. Iannozzi tries to hire Philadelphians as part of his commitment to providing jobs to the local economy. In a city with one of the highest rates of bicycle commuting in the nation, it follows that local talent might arrive predisposed to car-free commuting. 'We often bike to meetings and basically convert new employees to cyclists very quickly after their hire.'"
To read the full article, click here.