Announcing a Stable Release for the Salesforce Suite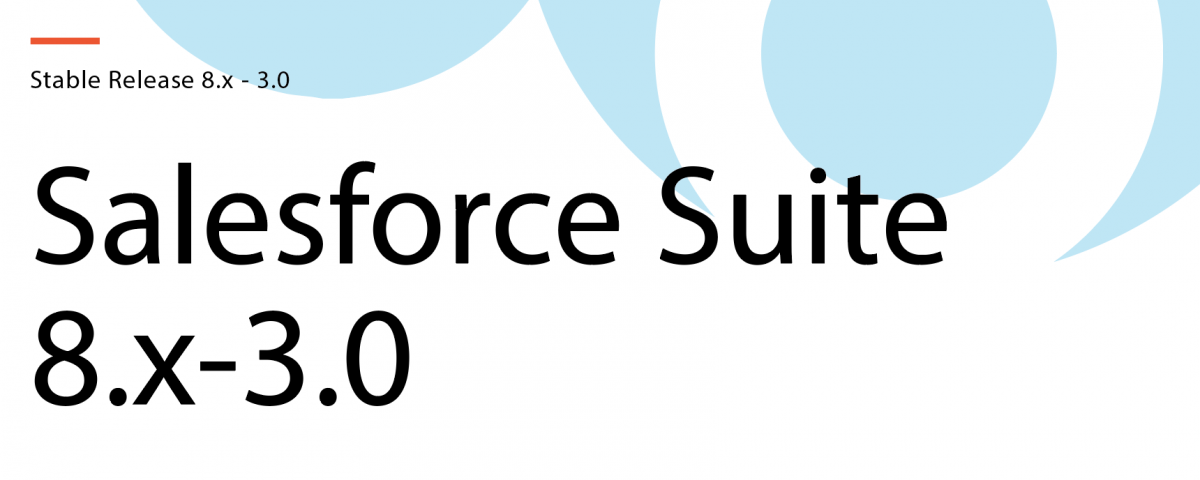 After a year of active development, hundreds of commits, and lots of new thinking, we're happy to announce that the Salesforce Suite for Drupal 8 is now a stable release. It's big news for adoption.
Visit the Drupal.org Project Page
Message Agency has cut a stable release (8.x-3.0) for the Salesforce Suite. As we've been reporting, there is much to be excited about in this new version:
Objectification of Salesforce resources
Push queue overhaul based on DatabaseQueue, and cron-based push
Real-time push, and entity-based push/pull form
Robust unit and functional test coverage
Queue on Failure
Queue Settings per Mapping
Read more details about the new features and planned improvements in our January blog post.
Thanks to Acquia's Drupal 8 Module Acceleration Program for connecting us with clients to fund and advance module development.
How can you help?
We know there is tremendous interest in these modules and that many enterprises are waiting for this milestone to plan D8 solutions. In an effort to accelerate refinement and adoption of this important contribution, we're raising awareness about the release and asking developers to start digging in.
Download and start testing!
Submit bugs and requests to the issue queue.
Submit your patches.
---
Interested in learning more about how Drupal and Salesforce can be integrated? Download our white paper here.